Metrolina Greenhouses announces fall Mum Trials
Added on 07 September 2022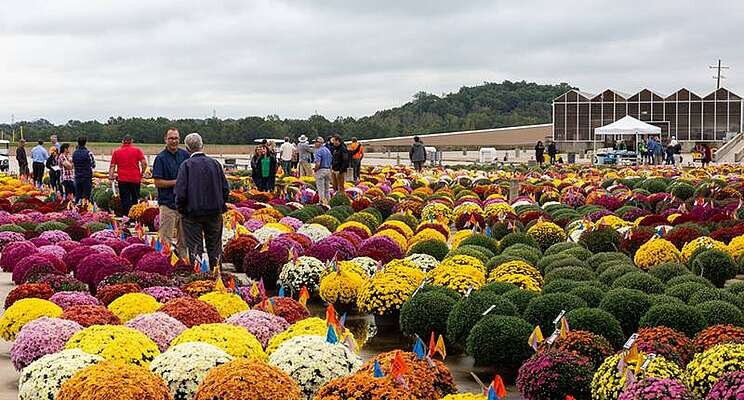 The Mum Trials, held on the MX3 pad at the Huntersville, NC, facility, will evaluate plants from Ball Horticultural Co., Dummen Orange, Gediflora and Syngenta Flowers, including:
419 mum varieties in 1.5-gallon pots
98 bicolour and tricolour mums in three-quart pots
160 bicolour and tricolour mums in two-gallon pots

This year Metrolina Greenhouses celebrates its 50th Anniversary. Established in 1972, Metrolina Greenhouses has held plant trials for the past 40 years, beginning in the driveway at Tom and Vickie VanWingerden's house. Today, Metrolina's expert research and development team evaluates more than 15,000 varieties in public and private trials yearly. The team's work critically analyses varieties that will grow best in real-world consumer garden conditions.
Photo Courtesy of AIPH
Source: AIPH