Startups and scientists weigh in on future of VF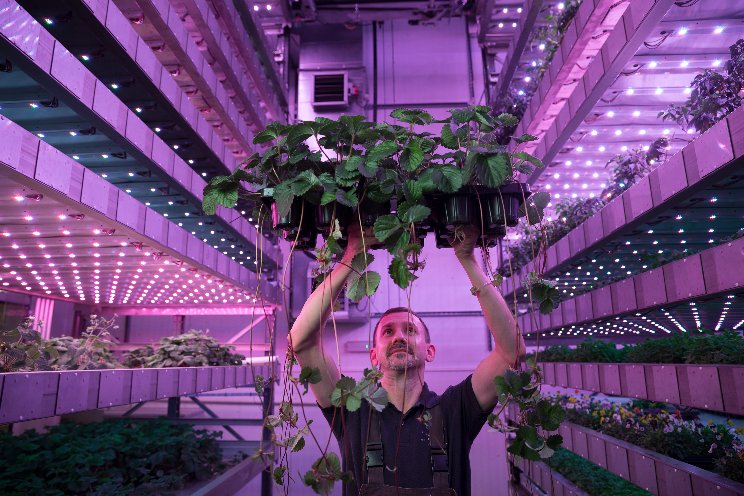 David Farquhar, CEO of technology provider Intelligent Growth Solutions (IGS), is talking to AFN about the primary industry his company serves: vertical farming. [Disclosure: AgFunder, AFN's parent company, is an investor in IGS.]
But his comment isn't meant to write off an entire industry. He goes on to say that "this always happens in new tech categories," suggesting vertical farming is actually just beginning rather than facing the end of the line.
Still, one might be forgiven for thinking the latter is true right now with a small but growing amount of negative news coming out of the industry.
Once the stuff of science fiction, vertical farming has become more familiar to consumers and investors alike in recent years — with venture capital funding for it climbing sky-high in the process.
Vertical farming involves growing plants, usually for food but also for medicinal and ornamental plants, in vertically-stacked layers indoors. Technologies like artificial intelligence help growers monitor and manage temperature, light amounts, humidity and other environmental elements. Many companies now also employ robotics to physically move or harvest plants within the farm.
Photo: IGS