Review Of Uzbekistan's agricultural sector in 2022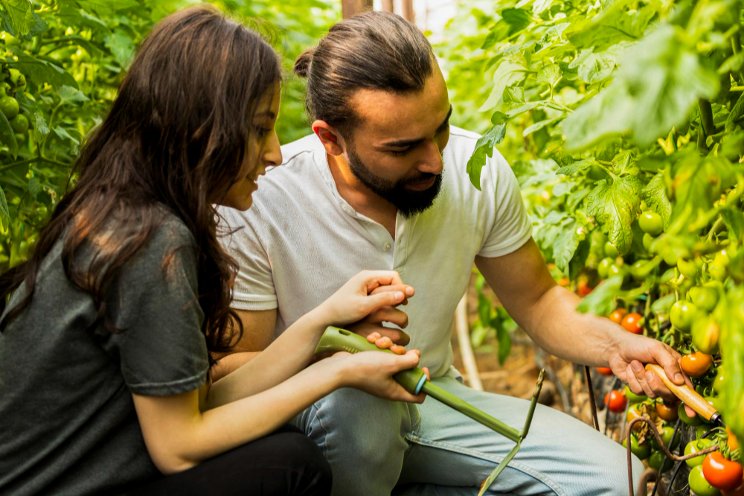 Uzbekistan is an agro-industrial country, with about half of the population engaged in this sector, thus agriculture accounts for a major part of the country's economy. Uzbekistan grows various fruits, along with cotton, rice, grape, fodder.
State initiatives
Uzbek authorities pay great attention to development of the agricultural sector. In this regard, modern greenhouses are regularly created, as well as intensive gardens, seedling collection points and cold storage facilities are built in the country.
Speaking of modern technologies being used in agriculture, Uzbekistan installed a sprinkling irrigation system in the Yangiyul district of the Tashkent region in 2022, which allows to irrigate a field of more than 40 hectares.
Furthermore, in 2022 Uzbek forestry enterprises planned to organize plantations of medicinal plants on an area of 4,984 hectares. In the spring of 2022, 27 state forestry enterprises created experimental plantations of blueberries, raspberries, and currants on an area of 11.5 hectares.
In addition, experimental plantations of lavender, rosemary, sage, thyme, etc., were created by 54 state forestry enterprises in on an area of 195.1 hectares.
As for cotton cultivation, Uzbekistan planned to launch the production of naturally colored cotton. Currently Uzbek scientists research varieties of cotton and try to enrich the qualities of cotton species with light brown, dark brown, reddish, yellow, light green and dark green colors. This will improve economic efficiency of agriculture and increase the export potential of cotton.
International cooperation
Creation of new grape varieties
In 2022, Uzbekistan established scientific cooperation with Russian National Research Center - 'Kurchatov Institute'. Scientists of the two countries were jointly developing new seedless grape varieties. In this regard, new vineyards on 50,000 hectares were set up in Uzbekistan.
Image by Racool_studio on Freepik