Lean times hit the vertical farming business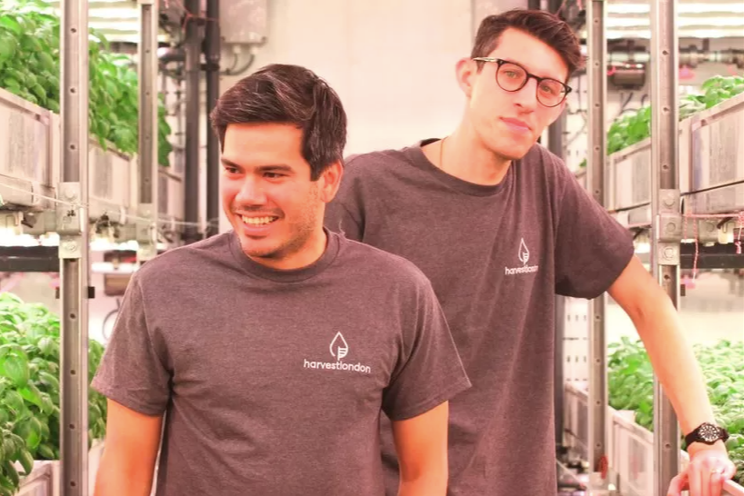 Warehouse-grown greens, flourishing in trays neatly stacked beneath row upon row of glowing LEDs. It was lettuce - but sci-fi.
US-based AeroFarms considered itself to be one of the leaders in the industry.
"We are so far above everybody else in this technology," AeroFarms' chief executive David Rosenberg boasted to the New Yorker in 2017. "It will take years for the rest of the world to catch up."
Hard times caught up with AeroFarms instead. In June, the firm filed for bankruptcy protection in the US and Mr Rosenberg stepped down.
It is all part of a "reset" or "pivot", insists co-founder and chief marketing officer Marc Oshima: "We're growing product every day, we're shipping product every day."
Photo: Harvest London cofounders Chris Davies (left) and Matt Chlebek. Courtesy of Harvest London.