Bayer shaping regenerative agriculture on 400M+ acres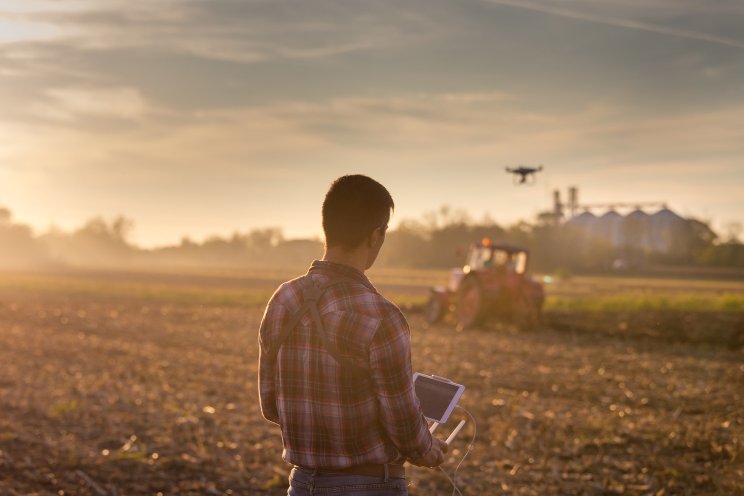 Bayer today announced its Crop Science Division will capitalize on opportunities presented by the shift to regenerative agriculture to grow in adjacent markets in addition to its core business of seeds, traits, crop protection and digital. At its 2023 Innovation Summit, the company identified growth potential in segments like crop fertility, biologicals, biofuels, carbon farming, precision application services as well as digital platforms and marketplaces, all of which are serving the needs of agriculture. Overall, the company expects to access more than 100 billion euros in these adjacent markets annually, in effect doubling the division's potential market which today stands at more than 100 billion euro for the core portfolio alone. Importantly, by the middle of the next decade, Bayer envisions shaping regenerative agriculture on more than 400 million acres, built on the foundation of its leading agriculture input solutions.
This endeavor, in combination with the division's leading seeds, traits and crop protection R&D pipeline were showcased in New York, featuring holistic system solutions the company is uniquely positioned to provide, fueling long-term growth of the company as it propels its ambitious growth plan to drive regenerative agriculture.
"We are envisioning an even broader role in agriculture. With the most powerful innovation engine in the industry and leading market positions, Bayer is uniquely set to provide the solutions that farmers need in light of food security and climate change," said Rodrigo Santos, President of Bayer's Crop Science Division and Member of the Board of Bayer AG. "We define regenerative agriculture as increasing food production, farm incomes and resilience in a changing climate while renewing nature. Our portfolio will deliver future innovations with regenerative agriculture at the core, and we will explore new market opportunities to further allow farmers to combine productivity, profitability, and sustainability benefits."
Focus on solutions that drive regenerative agriculture
Farmers around the globe can expect access to industry-leading innovations that not only deliver yield improvements, but which can also regenerate soil and minimize the impact of farming on the climate and broader environment – tailored to the different crops. On the farm of the future, the terabytes of data captured from the field as well as the tons of carbon dioxide sequestered, will be as important to the farmer as the yield that each field produces. Going forward, Bayer will focus its investment on solutions that deliver important pillars of regenerative agriculture. This includes improved productivity, social and economic wellbeing of farmers and communities, conservation of water, mitigation of climate change, improved soil health as well as preservation and restoration of biodiversity.
To this end, Bayer's core portfolio of crop protection, seeds and traits and digital products is best positioned to grow, and significant advancements are being made annually. The company is investing in its industry-leading pipeline to accelerate the delivery of solutions that growers need. Late-stage transformative technologies are being combined with the annual refresh of the global seed portfolio and the addition of hundreds of new product registrations and formulations every year.
Industry-leading pipeline delivers on the transformation of agriculture
In 2022, 15 projects advanced, including new crop protection active ingredients, new seed traits and digital models. Bayer refreshed its seed portfolio with 500 new hybrid and variety deployments and its crop protection portfolio with 10 new formulation launches and more than 250 new registrations. The R&D investment of 2.6 billion euros before special items in 2022 continues to advance a pipeline with an estimated peak sales potential of more than 30 billion euros, half of which are incremental to the existing base.
"A bold vision takes a bold investment. It takes all five of our innovation platforms – breeding, biotechnology, chemistry, biologicals and data science – to power this pipeline. But it is far more than these platforms alone. It is the convergence of the innovations that allows us to generate system solutions to solve our most pressing challenges," said
Dr. Robert Reiter, Head of R&D at Bayer's Crop Science Division. "Farmers need the best genetics with best-in-class traits, they need data-driven planting scripts to know when and where to plant those crops. And they need lower impact small molecule crop protection paired with late-season biological solutions and precision applications to sustainably protect those crops. We have a deep and proud history of successfully converting these engines into viable, valuable products for growers."
Bayer's R&D pipeline includes several exciting and new technologies:
· Designer Seeds and Next Generation Breeding Technology:
With its unmatched germplasm library, Bayer is advancing existing breeding technologies while also developing the next generation of tools like gene editing to create designer seeds for growers in crops like corn, soybeans, cotton and vegetables. The precision breeding program helps to improve both yield and efficiency for farmers, using AI technology to develop the right seeds for the right conditions. In addition, the company is hybridizing staple crops like rice and wheat, to improve their productivity and sustainability. Direct seeded rice has the potential to transform rice production, significantly reducing water consumption while increasing yields. Initial trials under the Bayer Direct Acres program are underway in India.
Photo: Unparalleled pipeline with estimated peak sales potential of more than 30 billion euros to promote regenerative agricultural practices and enable farmers to support both global food security and mitigation of climate change. Courtesy of Bayer