AeroFarms Newark Farm Auction exceeds expectations
Added on 07 September 2023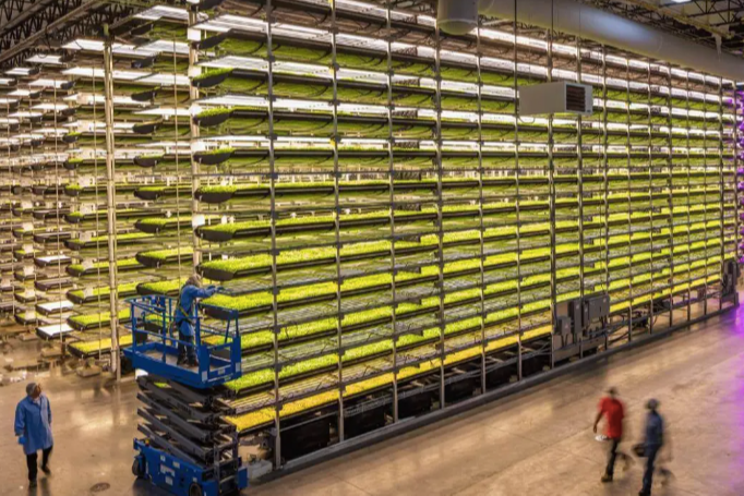 The auction, which is running from August 28 to September 18, is offering specialized agriculture equipment from AeroFarms' original farm location in Newark as part of the company's strategic restructuring as AeroFarms focuses on its core commercial vertical farming operations in Danville Virginia. The online format has allowed for broad exposure and engagement beyond the U.S., evidenced by engaged users from Canada, the Netherlands, the U.K., Germany, Australia, Mexico, New Zealand, Brazil and China.
Chris Lange, CEO of SecondBloom Auctions, said: "The exceptional global turnout and bidding activity confirm that controlled environment agriculture has tremendous upside still ahead as technology transforms production methods."
AeroFarms representatives will host on-site preview days on September 7-8 to showcase assets and assist potential bidders. Interested parties are able to sign up for preview slots on the SecondBloom Auctions website.
SecondBloom Auctions extends its appreciation to the entire AeroFarms team for their coordination efforts in ensuring a seamless asset transition. As pioneers in the controlled agriculture auction space, SecondBloom Auctions looks forward to further enabling growth and innovation for indoor farm operators through its data-driven sales and marketing solutions.
About SecondBloom Auctions
SecondBloom Auctions, a subsidiary of Lange Group Capital, stands as a trusted name in the controlled environment agriculture industry. Our team is dedicated to innovation and serving the needs of indoor growers. For more information on SecondBloom's auction management and other services tailored to the indoor farming sector, please visit www.secondbloomauctions.com.
About AeroFarms
Since 2004, AeroFarms has been leading the way for indoor vertical farming and championing transformational innovation for agriculture. AeroFarms is a Certified B Corporation. Named one of the World's Most Innovative Companies by Fast Company two years in a row and one of TIME's Best Inventions in Food, AeroFarms patented, award-winning indoor vertical farming technology provides the optimal conditions for healthy plants to thrive, taking agriculture to a new level of precision, food safety, and productivity while using up to 95% less water and no pesticides versus traditional field farming. Its products can be found at major retail selling partners like Ahold Delhaize, Amazon Fresh, Baldor Specialty Food, Compass Group, Harris Teeter, H-E-B, ShopRite, The Fresh Market, Walmart, and Whole Foods Market. For additional information, visit: https://aerofarms.com.