Look: This Abu Dhabi expat is growing mini forests in glass jars
Added on 14 September 2022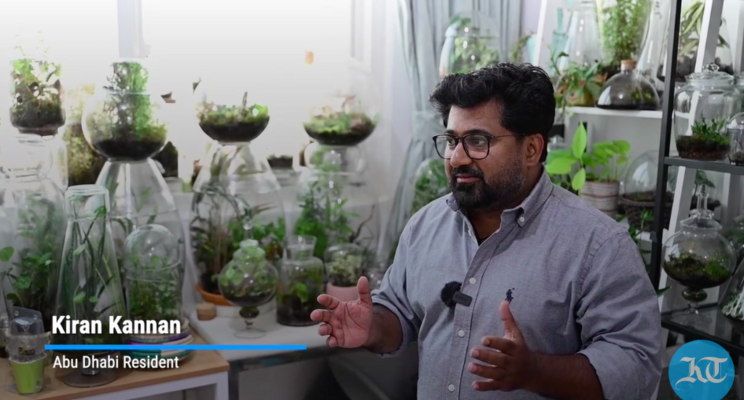 When a global pandemic and the ensuing lockdown rob people of all the outdoor fun, what would an ardent hiker and nature-lover do? The answer is in the splendid foliage of mini forests growing in glass jars on Abu Dhabi resident Kiran Kannan's high-rise apartment on Khalifa Street.
The 45-year-old Indian expat from Kerala says he brought Nature home by making hundreds of terrariums, which are self-sustaining eco-systems, in his two-bedroom apartment in the heart of Abu Dhabi.
"I was miserable staying indoors. I could only see endless rows of concrete buildings from my balcony. That is when I decided to make terrariums, and I got completely hooked on to it," Kannan, who works as an insurance underwriter, told Khaleej Times.
A life science writer with an abiding passion for biology and ecosystems, Kannan says what started as a hobby soon became a fixation. "They are like my babies. I know each and every terrarium and what goes in their world. The first thing I do when I wake up in the morning is to open and smell the raw earth inside these glass jars."
Photo: Screenshot from the video on Khaleej Times
Source: Khaleej Times