Prism Farms and Sollum - a winning combo!
Added on 10 February 2023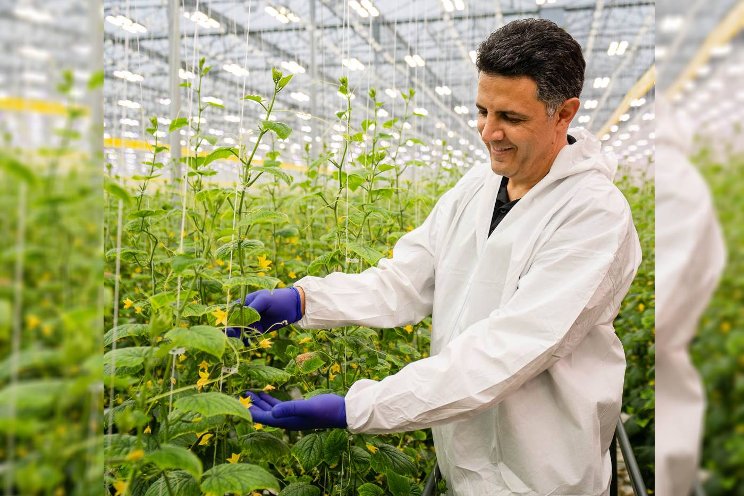 Prism Farms owns and operates 7.1 acres of glass greenhouses and 10.3 acres of plastic greenhouses totaling more than 17 acres dedicated to cultivation.
First crop
Prism Farms first used its dynamic lighting to grow multiple varieties of heirloom tomatoes, with Prism and Sollum closely monitoring production.
– The production of heirloom tomatoes was a success, and the plants demonstrated an increased resilience to environmental stressors.
– After noticing an imbalance in some of the tomato plants, Prism Farms created a separate lighting zone and adjusted the recipe to bring the crop back into balance.
– Prism Farms achieved more yield for their tomato project than their historical data. They harvested more Kg than expected under Sollum's system; however, they did not disclose the harvest amount.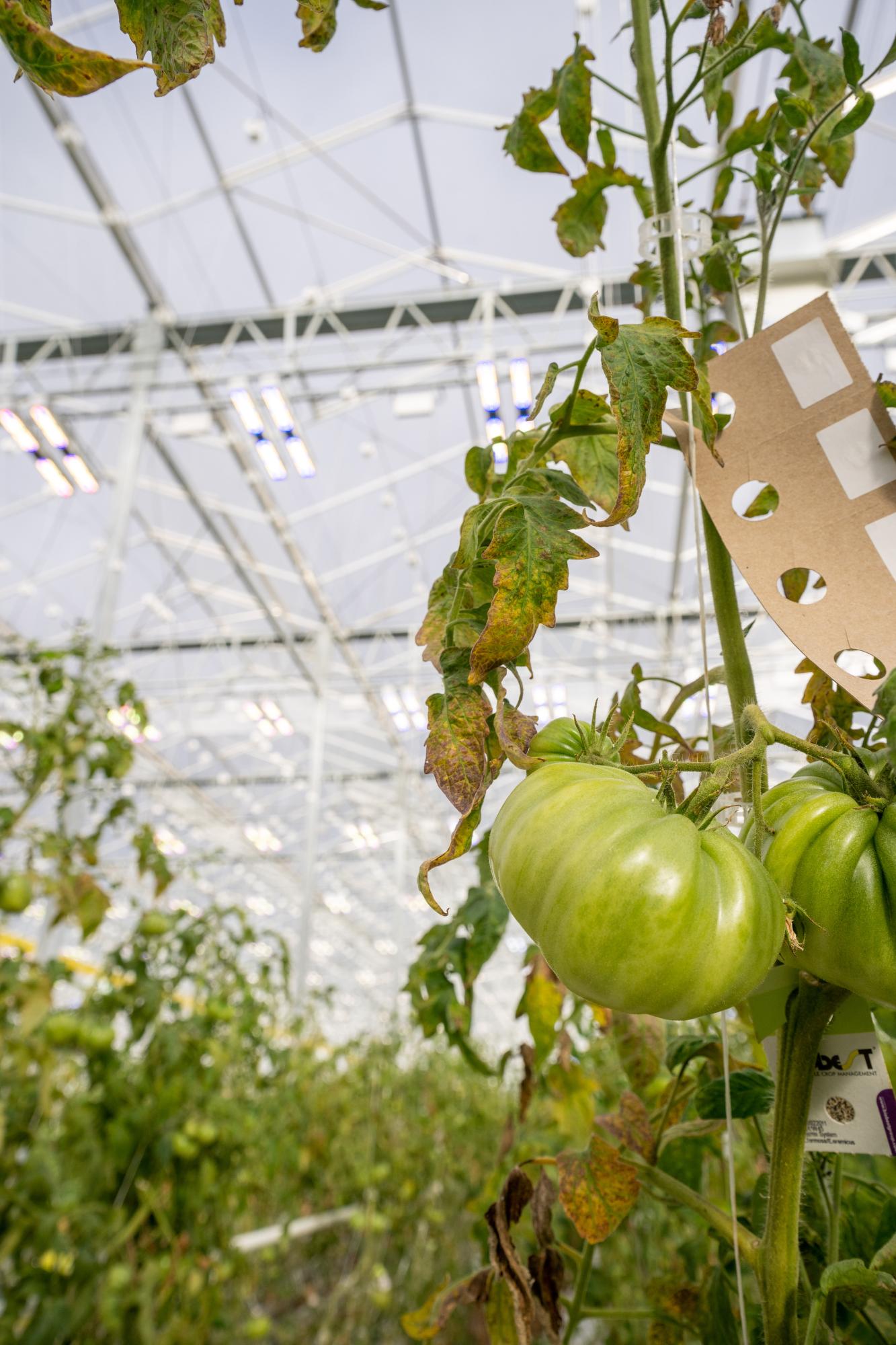 Transition to cucumbers
– With the challenges of growing tomatoes nowadays and the market becoming more favorable to cucumber production, Prism Farms decided to switch crops in the Sollum-lit area from mainly growing tomatoes to cucumbers.
– A seamless transition was implemented with changes to the light recipe and zoning through the SUN as a Service® cloud platform.
– The harvest occurred three-four days earlier compared to the other lighting system they have.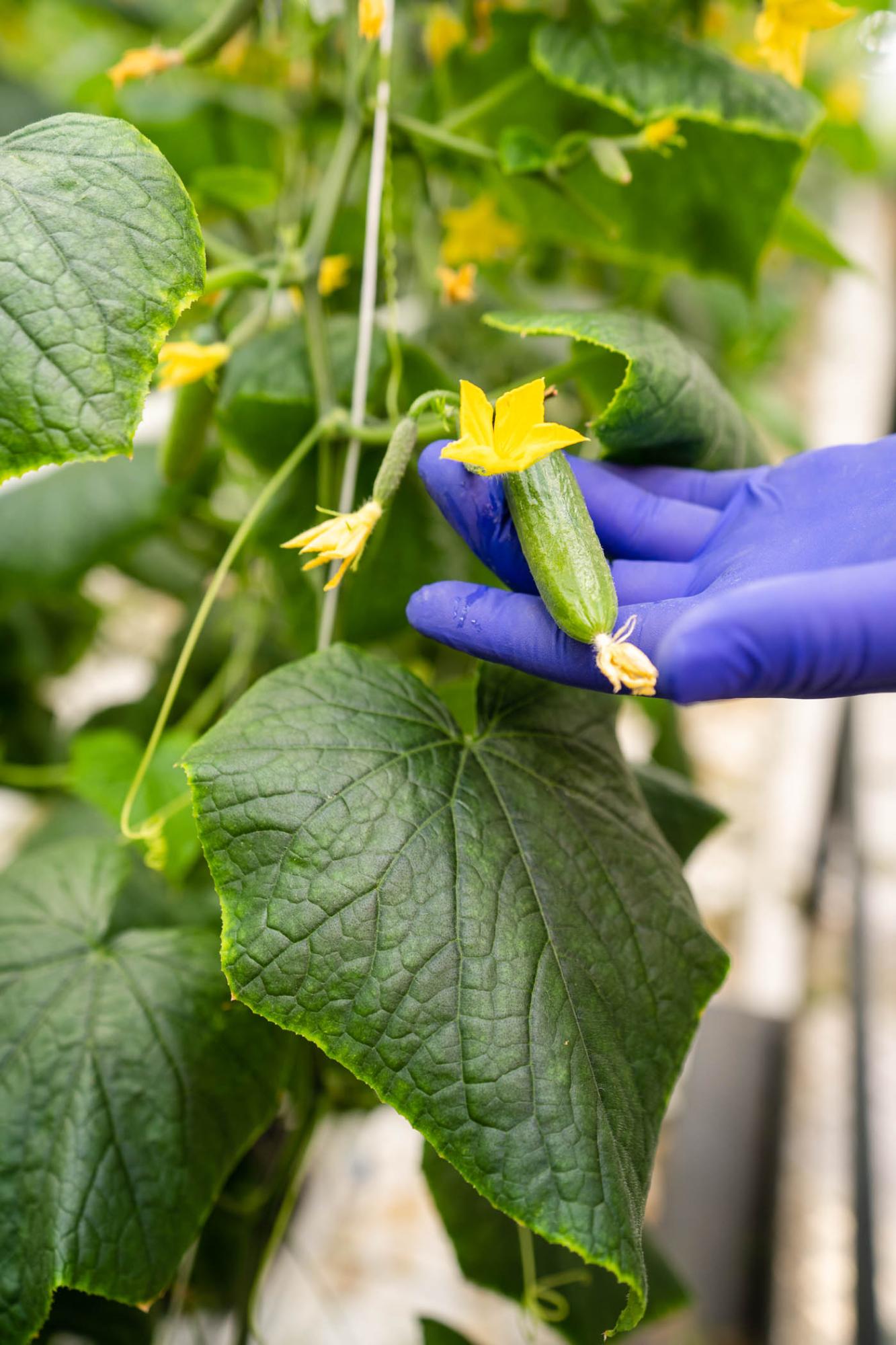 Looking ahead
Based on the success of the tomato and cucumber crops, Prism Farms is looking into using Sollum's dynamic LED grow lights to cultivate strawberries.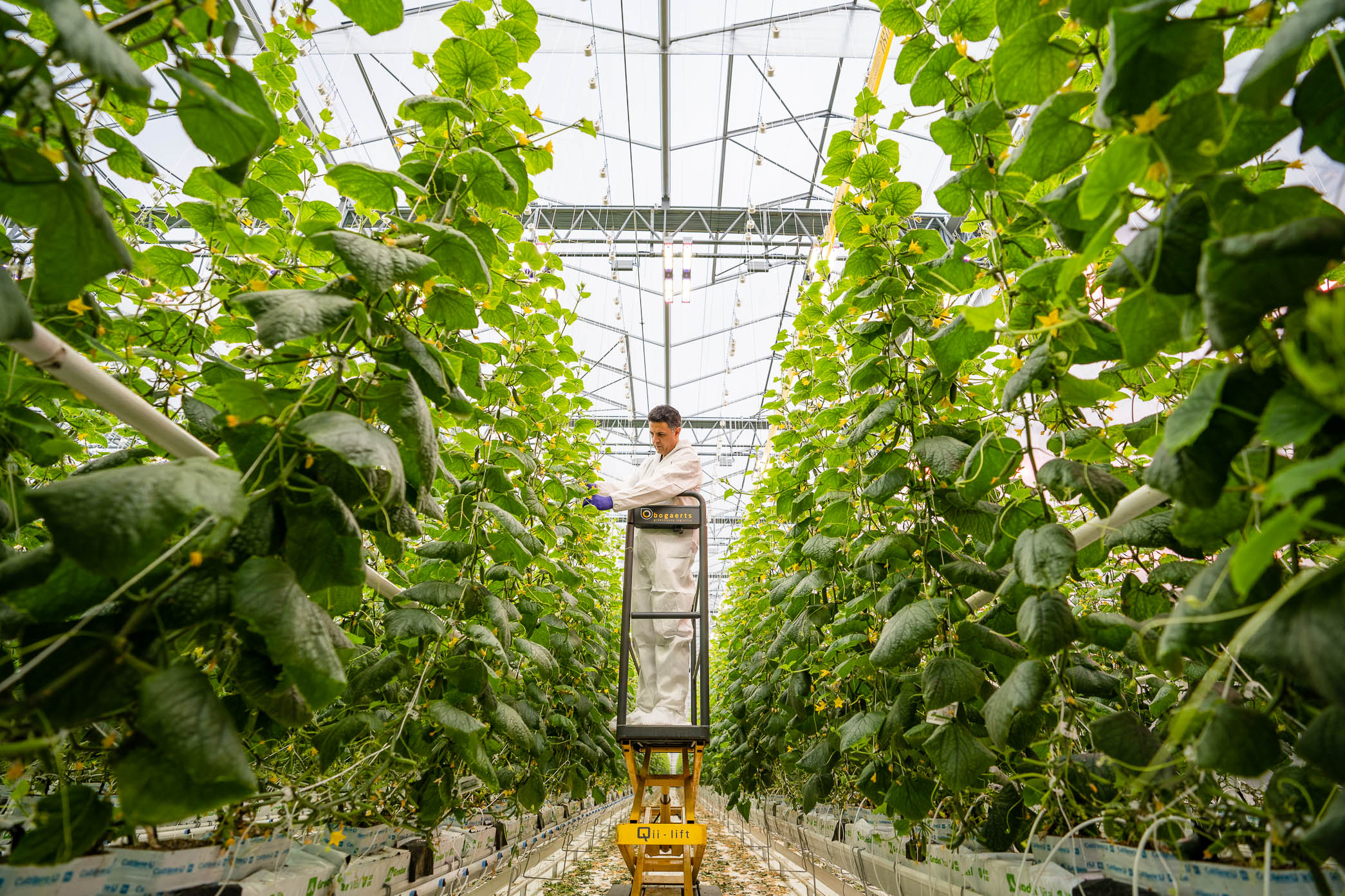 Lessons learned
The Sollum team worked closely with Prism Farms on-site and remotely to ensure a good understanding of the possibilities offered by our technology and the effects of light on plant growth.
– Multi-zone light management and tunable spectrum allowed Prism Farms to grow multiple heirloom tomato varieties and then transition to cucumber production, using the same grow lights and SUN as a Service® platform.
– Quick and simple adjustments to a light recipe can help resolve many issues.
– Sollum's technology allows producers to adapt quickly to market demands without investing additional capital in their grow lights. This is what Sollum means by future proof.
Want to learn more about Sollum Technologies and its dynamic LED grow light solution? Visit their solution section.

Click here for more information.

All photos courtesy of Sollum Technologies