LettUs Grow cycled from London to Amsterdam for Greentech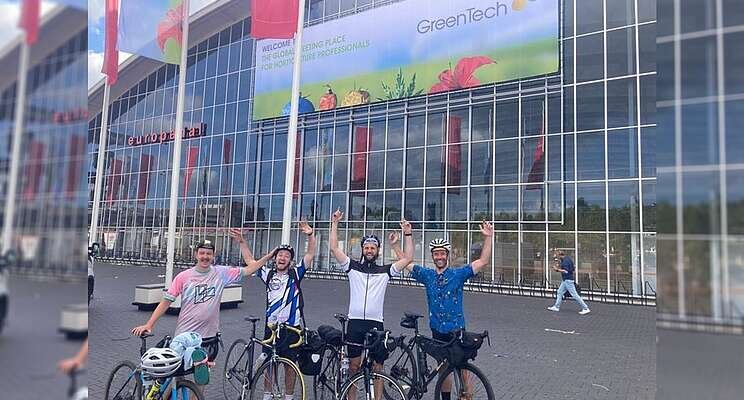 Sustainability is at the core of everything LettUs Grow do. So, when it came to organising transportation to Amsterdam for Greentech, some of LettUs Grow's most avid cyclists put their heads together to plan making the journey on two wheels.
Oscar Davidson, James Perry, Simon Bellamy & Dan Peel set off on their bikes from London, took the ferry overseas and then cycled from Hook of Holland to Amsterdam, also making a stop in Rotterdam en route.


"It's all about asking ourselves, what can we do to make a difference? Sometimes flying internationally is necessary, and alternative methods of transport such as cycling aren't always accessible or possible for everyone. But for us, and on this occasion, it was a great way of trying to keep our carbon footprint down - plus it was great fun! We'll definitely be doing it again next year, and we hope we can encourage more people to come along for the ride," said Oscar Davidson, Business Development Specialist & organiser of the cycle trip.
Continue reading.

Photo Courtesy of LettUs Grow
Source: LettUs Grow