LED lighting feeds the produce at Pittsburgh vertical farm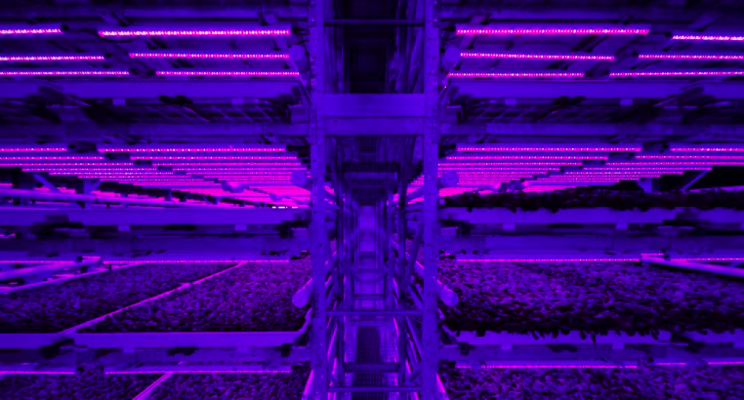 Next to one of the few steel mills still operating in the Pittsburgh area, a much greener industrial site is cranking out a different product: vegetables. One of its key raw materials is, as you might imagine, light.
But Fifth Season vertical farm is a windowless facility, so the light is not from the sun. Rather, it comes from 27,000 LED fixtures mounted a foot-and-a-half above each of the 18 layers of spinach, romaine lettuce, mustard kale, and other greens stacked atop each other across 25,000 ft2 of the 60,000-ft2 facility in Braddock, PA, which also houses packaging, processing, loading, warehousing, and employee operations.
Fifth Season began growing crops a little less than two years ago, using Current's 4-ft-long Arize fittings. The startup farm is not yet revealing its yields, although it stated early on that it was targeting 500,000 pounds of produce after the first full year of production, and that it was hoping for a million pounds in its current year.
Whatever their reasons are for not providing specific numbers, the farm operators seem pleased so far with its results.
"We are seeing growing densities that I haven't seen anywhere else in the industry," said Fifth Season automation manager Tim Morgan, who oversees other technology processes at the facility, such as heat and humidity control. "This is allowing us to deliver fresh crops to customers faster and live up to our mission of solving the world's most pressing problems with thoughtful action and the latest technologies. With a boost from Current's LED fixtures, our goal of 1 million pounds of fresh greens this year appears within reach."

Photo Courtesy of IGS
Source: LEDs Magazine