Greenhouse workers protest outside German, Russian embassies
Added on 28 September 2023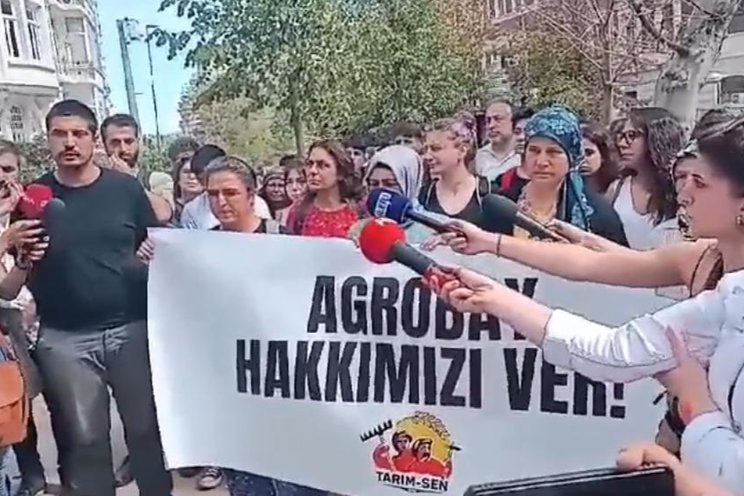 Protests of the workers of an İzmir greenhouse company who were dismissed after being unionized has been continuing for nearly a month now.
The workers and the Tarım-Sen union members came to İstanbul today to stage protests outside the consulates of Germany and Russia, where the Agrobay company makes exports.
The workers initially gathered in front of the German Consulate building in Gumussuyu.
Umut Kocagöz, the General President of Tarım-Sen, stated, "Most of the tomatoes produced in Agrobay Greenhouse are exported to Germany. We came here to explain to the relevant authorities under what exploitative conditions these tomatoes are produced."

Continue reading.

Photo: Tarım-Sen