Japanese agritech startup started a partnership in Holland
Added on 20 December 2021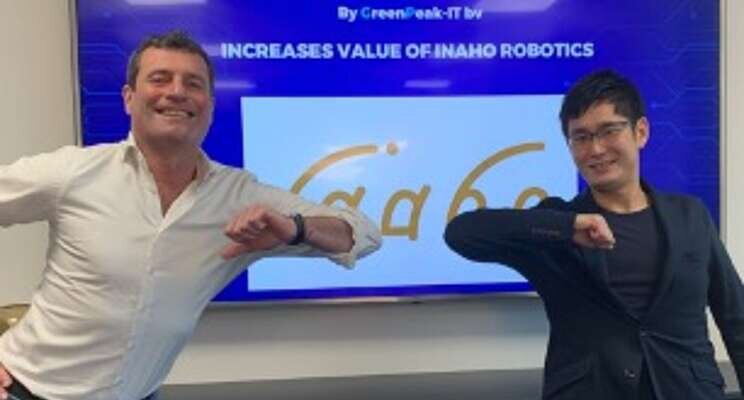 On the way to smart and automated greenhouse
The purpose of this collaboration is to establish the first step of the data connection between the harvesting robot and the data platform. As the horticulture industry will move towards more connected, data-driven, automated and sustainable production, inaho believes that the integration of data collected by robots will be a key competence of robotization in the greenhouse. inaho also foresees the future that the useful data for production forecasts and the required data for predictive maintenance of the robots can be provided by the integrated data platform.
Remote monitoring of the harvesting robots in Japan from the Netherlands
Throughout this collaboration, inaho's harvesting robots operating in Japan have been monitored by the PEAK data platform in the Netherlands. This collaboration also enables the performance of the robots in Japan and in the Netherlands to be compared under different circumstances.Together with PEAK, inaho will keep developing more features to make it possible to remotely evaluate the useful data for production forecasts and control the performance of the harvesting robot with predictive maintenance.
You can apply for the visit or online demonstration of the tomato harvesting robot with the application form: https://forms.gle/298cnnxfU2SMcXke7
You can apply for the demonstration of the PEAK platform with the website of GreenPEAK-IT: https://www.greenpeak-it.com/
About inaho Inc.:
A Japan-based agritech company founded by Yutaka Hishiki and Sohya Ohyama in 2017.
inaho launched the AI-equipped asparagus harvesting robot in 2019 and operates under the Robot-as-a-Service (RaaS) business model. The company won the Minister of Agriculture, Forestry and Fisheries Award in the 9th ROBOT AWARD, issued by the Japanese government. In 2020, despite the pandemic, 10 farms introduced the services in Japan in 2020. In addition to providing robotic solutions, inaho also develops new cropping systems and farm operation schemes with partners to make farming more sustainable and offers contract Deep Learning related development for all industries, not just agriculture.
For more information about inaho Inc. and inaho Europe B.V. Please visit: https://en.inaho.co/
For more information about GreenPEAK-IT Please visit: https://www.greenpeak-it.com/
Media Contact:
Takahito Shimizu
pr_global@inaho.co
Related link
Source: HortiBiz