Sustainable Cannabis: Cannaponics Crowdfunder raises $5M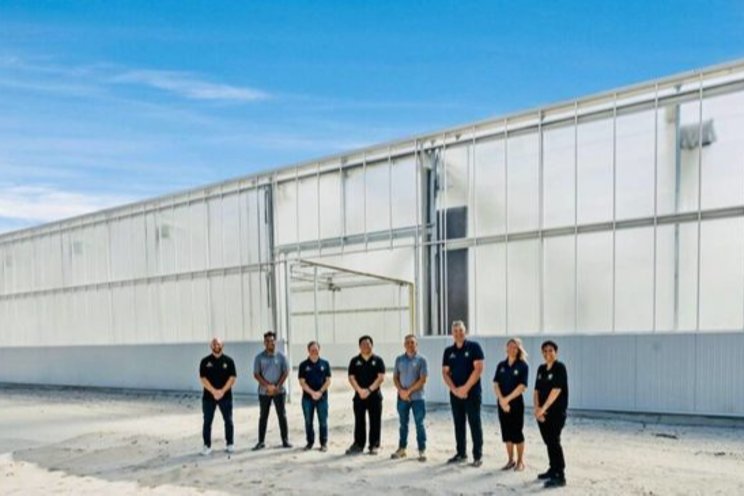 Based in the South West of Western Australia, Cannaponics is building a major medicinal cannabis facility near Collie; a project that has received backing from the WA government.
Construction kicked off back in 2021 and once the facility is completed, Cannaponics aims to be one of the only cannabis companies in Australia able to harvest fresh flower in the morning and ship finished packaged medicinal cannabis oil and flowers in the afternoon. One of the technologies enabling this to happen is radiant energy vacuum (REV) technology. This is a low temperature, fast-drying method that among other benefits preserves 20% more cannabinoids than traditional rack drying according to the firm.
In another stage of the facility's development, the company is looking to pursue advanced manufacturing.
The 3,600 sqm controlled environment greenhouse at the site and the production facility are to be operated entirely on solar energy and rainwater. The solar farm should be fully complete and operational in around 3 months.
"This in tandem with our vertically integrated system, allows Cannaponics to bypass the middlemen costs, and could reduce major costs of goods by up to 60% – while still offering a superior quality product," says the firm.
Photo: Cannaponics