Q&A with Don Taylor, AmplifiedAg founder and CEO
Added on 14 September 2023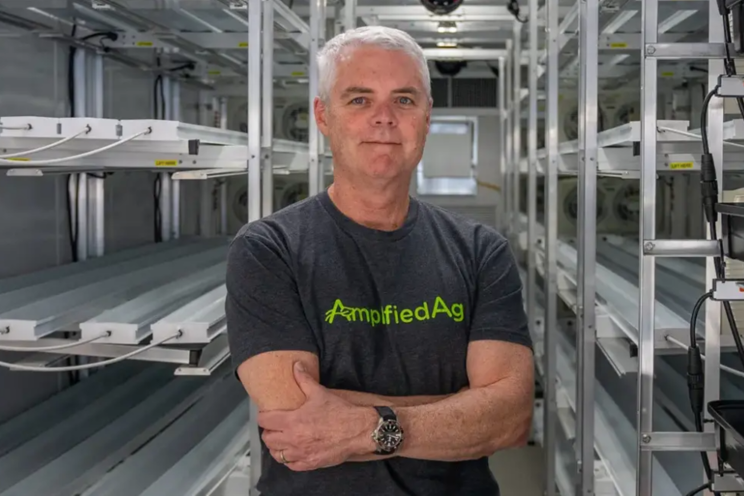 As founder and CEO of South Carolina-based AgTech company AmplifiedAg, Don Taylor leads a team devoted to developing and delivering innovative, successful farm technologies for the CEA industry's present and future. Along with software and hardware solutions, the company engineers and implements fully enabled, enterprise-scale shipping container farms poised for next-generation scalable, sustainable food supply.
AmplifiedAg also operates Vertical Roots, a commercial farming enterprise that, at its peak, consisted of a combined total of 176 container farms at three Southeast U.S. locations, producing more than 2.7 million pounds of lettuce annually. After proving enterprise production capabilities with Vertical Roots, AmplifiedAg is now refocusing its efforts to serve the market with its technology, scalable container farms and in-depth grower support. CEA inSight talked with Don on August 2, 2023.
Q: Prior to founding AmplifiedAg in 2016, you spent decades developing software that transformed other industries. What fueled your shift to AgTech and CEA, and your belief that you could make a difference?
A: Prior to 2016, I was the Chief Technology Officer at Benefitfocus for 10 years. We were a SaaS-based benefits management platform. I spent the last four years of my career there traveling back and forth to India. And I got very familiar with the crisis that they were experiencing at that time, and still are, from an agriculture perspective. That really got my brain pointed in that direction.
I also really did not have that much of an understanding of what was going on with the climate and the plight of farmers. As I got more and more knowledgeable on that topic, it just got me centered on that — that that would be a place where I can apply my technology skills and hopefully make a difference.
Photo: Don Taylor