How to prevent Tuta absoluta in artificially lit tomato crop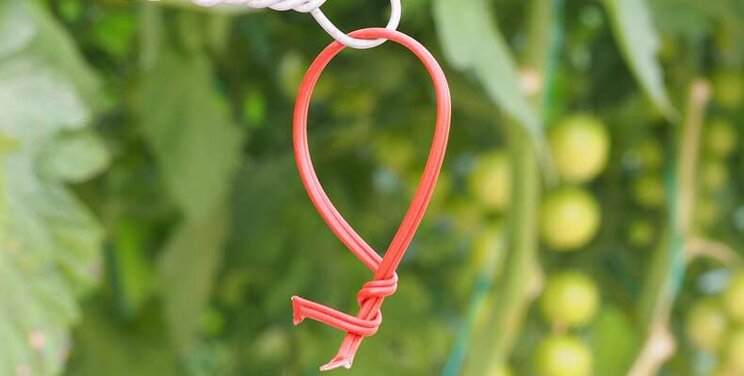 Isonet ® T is a filament-shaped dispenser loaded with scent from female moths. Bart: "by using it preventively, hanging 800 to 1,000 strips per hectare, males cannot find the females. As a result,
mating does not take place. Although quite a costly solution, it works very well in practice. The
number of moths must be limited, otherwise they will still find each other."

Clean start
To be successful it is very important there is no tomato leafminer moth pressure at the outset -
carried over from a previous crop or from other greenhouses or the plant propagator. "If larvae
and/or adults are present at the start, we recommend applying a chemical spray to start clean,"
says Bart. "Once growers have built up the biology in the greenhouse, these chemical
interventions are no longer an option."


Every 3 months
Bart advises growers to hang the Isonet ® T dispensers as low as possible, as the pupae fall to the
ground to hatch. "Place the strips between the plants or on the gutters - below a height of 1.5
metres" he says.

"The strips work for around 3 months, although in high temperatures the fragrance can evaporate
a little faster. By weighing the strip, growers can see if it still contains pheromone."

"Most growers introduce Isonet ® T three times per crop. Those who consistently follow this advice
have very few issues with Tuta absoluta," he concludes.

*Local regulations may impose restrictions on the use of this product. Contact your authorities or contact your Biobest consultant.

Want to know more about controlling Tuta absoluta? Then contact your Biobest advisor.

Courtesy of Biobest
Source: HortiBiz