UK government policy helps to boost vertical farming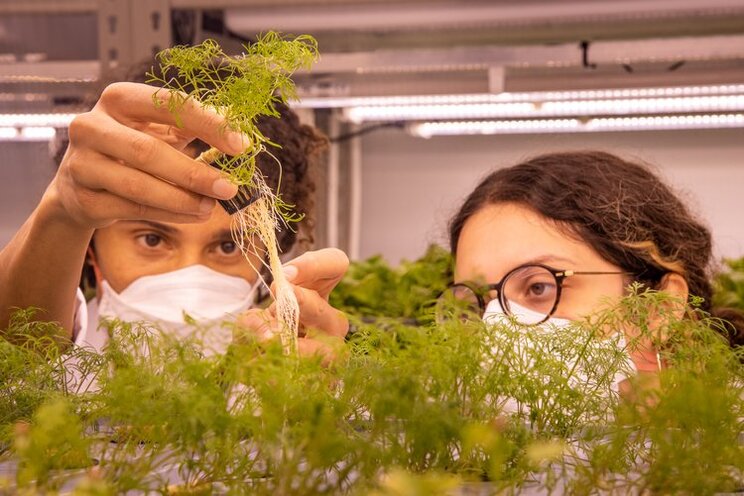 For a while now, we have been talking about the potential benefits of using controlled environment agriculture technology to help support food production in the UK. Indoor farming allows us to grow all year round, whatever the weather, and there are huge environmental benefits that come with growing closer to the consumer, from reducing water use to removing the need for pesticides. Soilless irrigation systems, such as aeroponics, also take pressure off our already degraded soils and can improve the growth rates and health of the crops themselves.
But how much difference can innovations such as vertical farming actually make unless they are easily integrated into our existing agricultural networks and schemes at an impactful scale?
We'll see the benefits of combining controlled environment agriculture (CEA) technology with our current food supply methods far sooner with public approval and the correct legislation from government bodies.
In order to fulfill its promises, vertical farming must be able to transition from being novel technology into becoming an established sector which has been incorporated into the UK's farming standards and initiatives. Here are a few ways government policy could help boost the presence of vertical farming in the UK.
Visibility
Vertical farming is still an alien concept for many people - including for farmers. Many people still don't understand what it is, how it works or what the benefits are. Boosting the visibility of CEA will help the transition from novel technology to an established part of our food systems. It will also encourage farmers to try CEA by softening the risk of adopting a brand new technology.
Increasing the visibility of vertical farms could come in many different forms - whether that be putting more urban farms into areas where many people will see them, such as in supermarkets, giving more time and space to discuss them in the media, or by offering opportunities at tradeshows and exhibitions. Government funded projects and endorsements can help create and boost these types of opportunities.
Collaboration
Dedicated strategies to encourage academic, industrial and community collaborations would help to explore the environmental and commercial benefits of growing different crops in these settings. Funding bodies such as Innovate UK have been invaluable in their support of developing agritech solutions. Research programmes allow growers to explore where controlled environment agriculture is best and commercially suitable, and for which crops.
Photo Courtesy of LettUsGrow