Havecon proudly chosen to build all Confluent Energies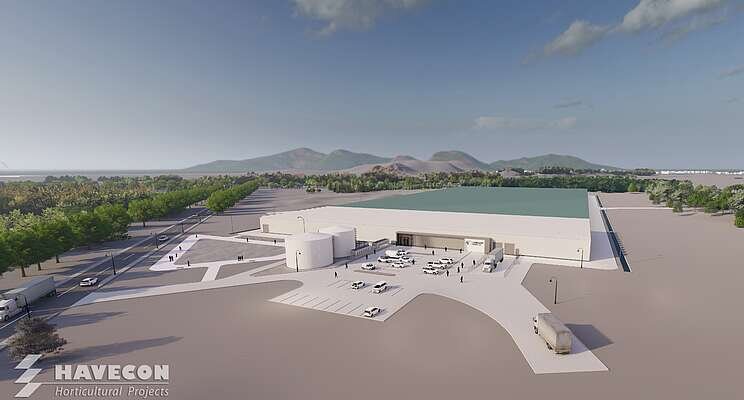 Confluent Energies' Massena operation will be among North America's most sustainable, large-scale, controlled-environment agriculture producers. Upon completion, the complex will consist of four 10-acre greenhouses, growing leafy green vegetables with its primary focus on lettuce. Confluent Energies will be able to supply a market of 110 million consumers within one-day delivery.
As Havecon CEO Henk Verbakel explains, "Our entire industry has been shifting towards this trend of bringing lettuce production towards the East Coast. This will help to increase the level of food safety and will allow for more locally grown produce coming out of safe and temperature-controlled facilities. The technology our Atrium Agri Group and partners supply will allow Confluent Energies to be on grocery shelves year-round with a premium product".
Phase one will begin production in the second half of 2023. Phases two, three and four are scheduled to come online in 2024, 2025 and 2026, respectively. To quote the CEO Dennis Bunnell of Confluent Energies, Inc. on them choosing Havecon: "Choosing Havecon was an easy choice for us. They have proven their commitment to the North American market and have continued to show us behind the scenes that they have the right teams and capabilities to design and build such an advanced growing facility".
Confluent Energies, Inc. has secured preferred energy pricing in a Preservation Power allocation from the New York Power Authority to provide sustainable hydroelectric power from its St. Lawrence River FDR power plant.
Havecon has worked towards an optimal design for the facility in upstate New York, and will engineer multiple facilities on this location that will provide consumers with superior produce while utilizing the most advanced, environmentally friendly technologies to offer products that are "Good for You and Good for Mother Nature™".
For a 3D impression of the Confluent Energies, Inc. project, please see here:
Confluent Energies, Inc. Phase 1 Facility (3D Video Impression)
For more information, please contact at Havecon Horticultural Projects, Head of Marketing Quirine van Gemert at quirine@havecon.com; or at Confluent Energies, Inc., CEO Dennis Bunnell at dennis.bunnell@confluentenergies.com.
Source: HortiBiz