Handpicked for You announces the class of 2023 plant selections
Added on 19 September 2022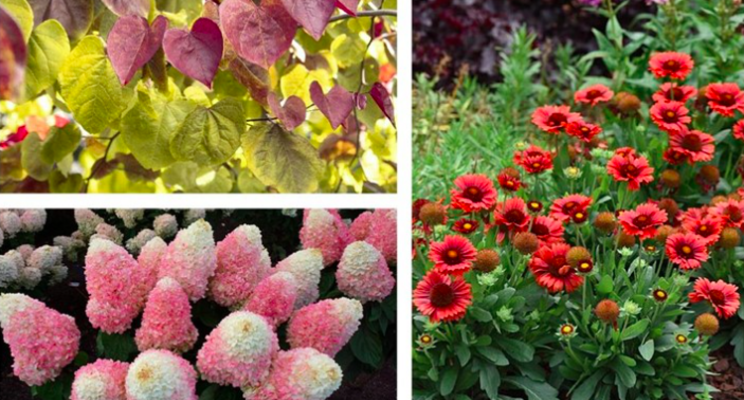 Handpicked for You is excited to announce the class of 2023 plant selections receiving the distinguished certification Trustmark. This program follows a rigorous selection process involving trials at regional independent grower locations and feedback from partner independent garden centers. The newly certified plants will be available from SynRG partner growers for Spring 2023.
Flame Thrower Redbud (Cercis canadensis 'NC2016-2' PP31,260 )
Nightglow Bush Honeysuckle (Diervilla splendens 'El Madrigal' PP28,060, CPBR5,626)
Bloomin' Easy Starfield Hydrangea (Hydrangea macrophylla 'Hortmafarfa' PP32,164)
WorryFree Love-A-Lot Pink Hydrangea (Hydrangea paniculata 'Bokropiav' PPAF)
WorryFree Ruby Snow Hydrangea (Hydrangea paniculata 'Bokomarus' PPAF)
Sombrero Tres Amigos Coneflower (Echinacea Sombrero Tres Amigos PP30,750)
SpinTop Red Blanket Flower (Gaillardia aristata 'Spintop Red' PPAF)
Azure Rush Cranesbill (Geranium 'Azure Rush' PP22,684)
Northern Exposure Red Coral Bells (Heuchera 'TNHEUNER' PP29,420)
Northern Exposure Silver Coral Bells (Heuchera 'TNHEUNES' PP29,632)
Sensational! Lavender (Lavandula intermedia 'Tesseract' PP31,786)
CrazyBlue Russian Sage (Perovskia atriplicifolia 'CrazyBlue' PP25,639)
Chameleon Little Bluestem (Schizachyrium scoparium 'Chameleon' PP31,339)
SynRG is the founding organization behind the Handpicked for You program, owned by five charter growers - Overdevest Nurseries LP, Prides Corner Farms Inc., Saunders Brothers Inc., Sheridan Nurseries Ltd, and Willoway Nurseries Inc.
Image Courtesy of Greenhouse Management
Source: Greenhouse Management