Greenhouse farming 101: Advantages & disadvantages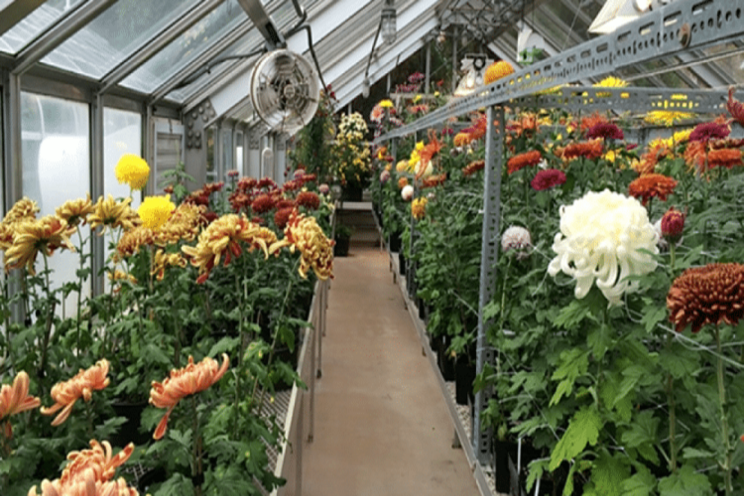 Any gardener who has the desire to start their own business can incorporate this method of sustainable living into their lives. If you think you are ready to develop your own greenhouse garden, you should first research and plan every step. Furthermore, you also have to learn more about the advantages and disadvantages of greenhouse growing.
The advantages of greenhouse farming
Extend the growing season
When you develop your own greenhouse, your plants will no longer depend on weather conditions or patterns. Any gardener would be pleased to know that they can continue to grow the vegetables and herbs they need, without worrying about the weather. The seeds you plan can take root and thrive in the greenhouse even if in normal conditions, planted directly in the garden they would not manage to survive.
The advantage of owning a greenhouse is that you can use different techniques to keep a stable temperature. In this way, you will be able to cause less stress for the plants. Furthermore, you will also promote strong growth earlier in the year. One of these techniques consists in thermal solar mass. Therefore, you can use natural materials which can absorb, store and then release thermal heat. Furthermore, you could also implement the use of heating fans and human-made heaters.
A wider variety
Relying on demand, availability and production methods, the prices of vegetables vary as they come in and out of season. However, if you invest in a greenhouse, you have the opportunity to offer a wide variety of vegetables and fruit off season. In this way, you will create greater availability for your customers when the market has a low supply. Greenhouse farming also offers you the opportunity to grow flowers and new vegetables which do not generally thrive in your climate. Hence, you are likely to provide the best growing environment for your crops.
Diminish threats to crops
With greenhouse farming, you can prevent rodents from feasting on your crops. In a greenhouse, you can always control what comes in and what goes out. Furthermore, this environment will also help you protect your crops from the outside weather, pests, and disease. You can minimize the risks of pests and insects which can affect your plants.
The disadvantage of greenhouse farming
Operating expenses
To make sure you use the greenhouse to the best of its ability, you will need to invest in supplies or a kit that can assure a good lifespan for your crops. If you install cheaper film plastic to maintain heat, they can work just fine. However, if you set up more expensive glass windows, they will last longer, and you will also be able to ventilate the greenhouse when opening them. Furthermore, when it comes to heating, you will notice a huge increase in your monthly bills in case you decide to use electronic heaters.
The lack of pollination
Even if you will have greater control of your plants in a greenhouse, some plants which carry pests as whiteflies can quickly spread this to the rest of the crops. Therefore, this can sabotage many types of plants and vegetables you grow there. You should also think about the fact that pollinators will not be able to reach your crops. This may be a disadvantage for some of the greens and fruits you grow.
When growing your vegetables in a greenhouse, you can prevent all kinds of pests which could affect them.
Source and Photo Courtesy of Green and Growing
Source: Green and Growing