Wait…What, grapevines can benefit from CEA?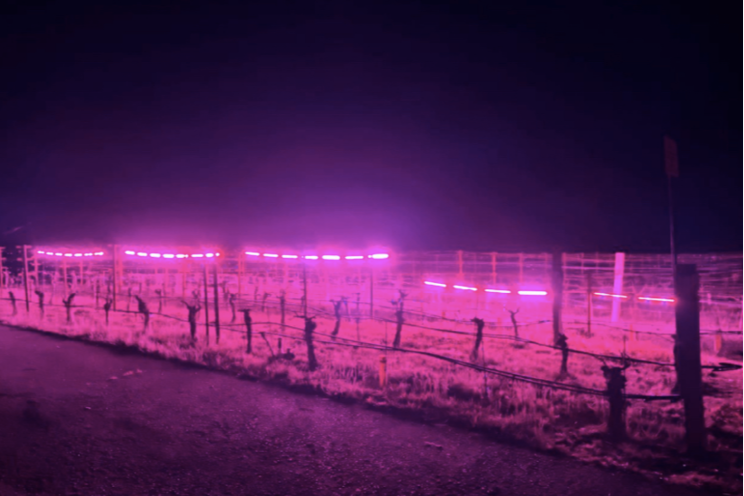 The last few years I've been attempting to grow my own grapevine indoors, so when Chris Higgins shared the main photo I felt excited to learn how they were using LED lights to help fruit mature on vines in California.
Could CEA also work for my grapevines?
Scotland is not known for wine but with changing climates and carefully chosen hardy varieties it could provide some competition for our national drink. Success at home is just around the corner as I begin season three with my black Hamburg grape (Schiava Grossa) grafted on S04 rootstock. It's hopeful too, as earlier than expected it is producing trusses. The learning curve is not as steep as you may think and the trick is to not give up with a fruitless vine.
We will take a look at the growing environment, the diseases that can be encountered and the pests that need to be eliminated by controlling some of the processes. Then we will examine some real Californian vineyards and how they are adapting and integrating CEA technology to increase efficiency and yield, battling against ever changing climates and earlier than predicted seasonal frosts.
Wine has an important role in world trade
Grapes were one of the earliest fruits cultivated for use as a beverage, and statues in ancient Roman culture were often adorned with grapes and wine decanters. In fact, many of the production principles first developed in ancient Rome can be found in winemaking today. Wine is classed as a cultured beverage and body, flavor, aroma, keynotes and vintage all play a part in how we decide to consume it. Aside from commercial vineyards, many vines can be cultivated under glass. This can be a lean-to, a conservatory, a polytunnel or a glasshouse, it doesn't really matter. Mine are grown in a conservatory with great levels of natural light and temperatures rising to 105°F which helps ripen the fruit.
Photo: Somewhere mysteriously in California