Poolbar offers cooling during hot Delishow at Deliflor Chrysanten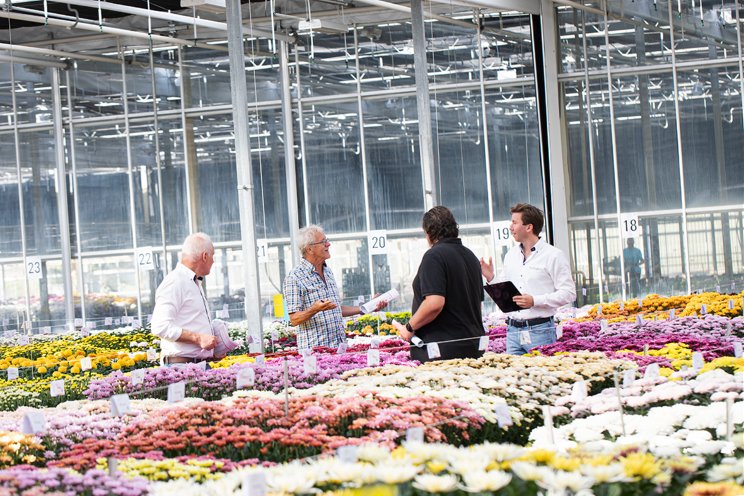 This was a pleasant reunion, especially with our Asian customers, after several years of travel restrictions. It was clear that they wanted to see what new products were available in large numbers. But there was also great interest from other regions of the world in coming to see the new varieties at Deliflor. The new white spray chrysanthemum, Commander, attracted quite a lot of attention. Not just because of the eye-catching display at the entrance, a tough Landrover fully decorated with Commander chrysanthemums. It's a new variety with excellent market prospects that will be available in large quantities starting this summer. In addition to the white Commander, the light pink Commander Pink also received a lot of attention.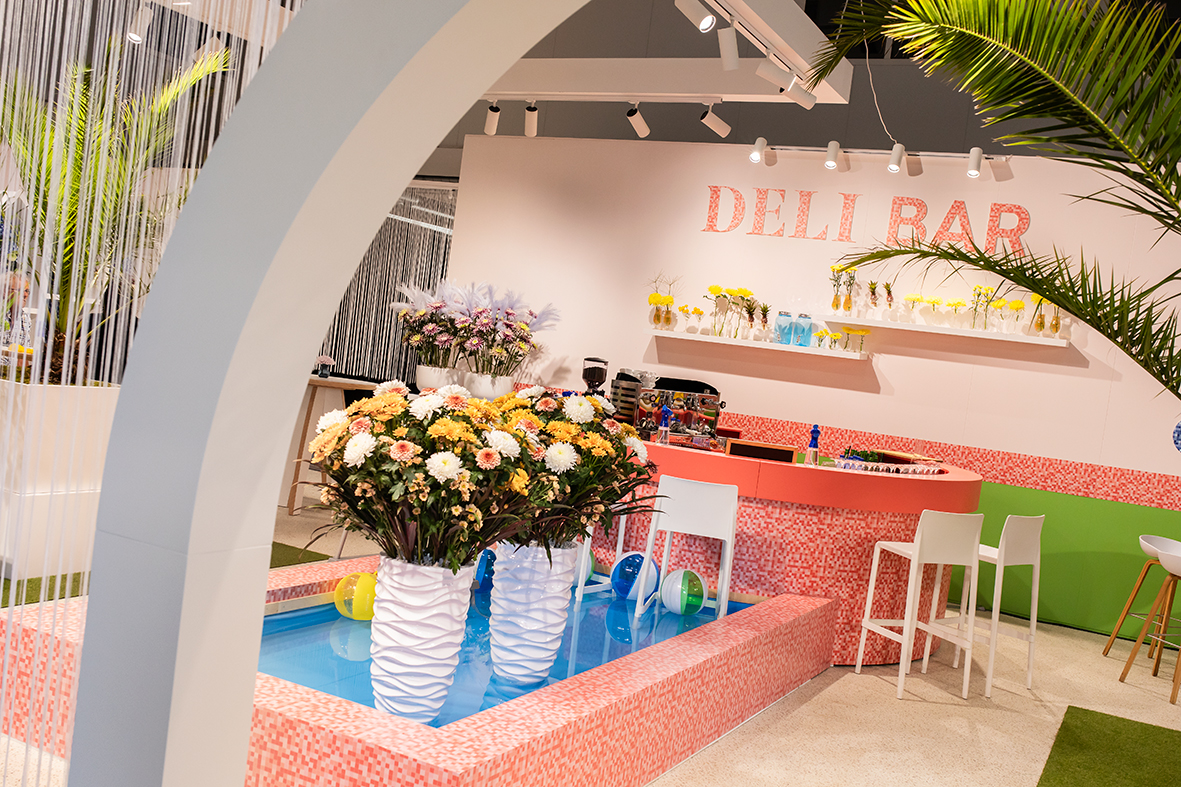 From the trade perspective, there was a lot of attention for Beluga White, a large white disbudded chrysanthemum. Much appreciation was expressed for Newton, the white pompon flower that is currently in high demand. And the beautiful appearance of Couture was also the subject of many conversations with both Dutch and international customers.
In addition, many reactions were collected for new trial numbers, from which several future varieties will emerge.
Deliflor looks back on successful days and thanks all Dutch and international visitors for their visit. The next commercial flower trial at Deliflor is scheduled for week 45 in November.