New BluOcean Chrysanthemum in North America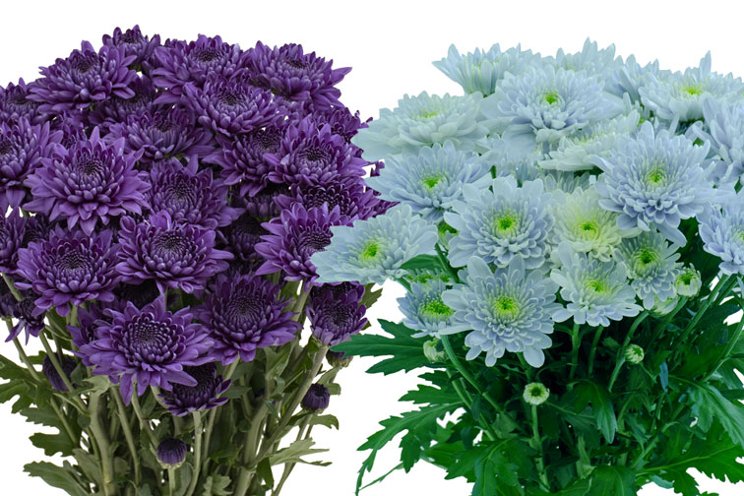 The collaboration between Suntory group and NARO exemplifies the power of scientific expertise and dedication to pushing the boundaries of what is possible in plant breeding. Combining Suntory's and NARO's expertise in genetic modification to modify flower color and deep understanding of chrysanthemums research, the teams worked tirelessly to develop a chrysanthemum with an enchanting blue hue, previously unseen in nature.
The BluOcean Chrysanthemum not only showcases an enchanted color palette but also exhibits enhanced traits of color (violets, blues, and lavenders). These qualities make it an ideal choice for professional florists seeking to elevate their floral arrangements with an elegant touch of blue.
"We are thrilled to unveil the BluOcean Chrysanthemum, a testament to our commitment to innovation and collaboration," says Yasunori Yomo, CEO of Suntory Flowers. "This remarkable flower embodies the dedication of our teams and the potential of genetic engineering to bring excitement and wonder to people through plants."
Photo: Suntory BluOcean Chrysanthemums Coral and Sapphire. Courtesy of Suntory Flowers.