Lamboo delivers greener packaging for its dried flowers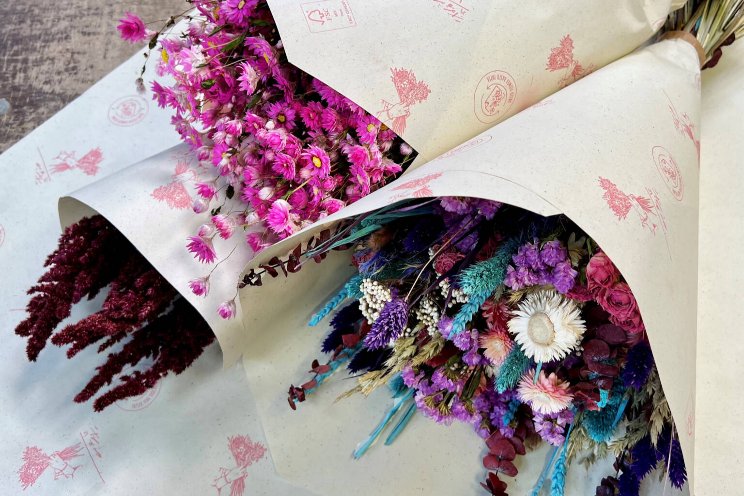 According to managing director and company owner, Jan Lamboo, the ecofriendly sleeve, aka 'Dried Flower Based Paper', marks a milestone in the company's rich history which goes back to the early 1980s.
He says, "Wrapping our dried flowers in sleeves made from waste material is something quite exceptional. The naturally-looking sleeves is the result of combining discarded dried flowers and cellulose harvested from forestry residues in the Ardennes. Putting the eco sleeve under a magnifying glass you can clearly seed flower and stem parts."
Naturally the sleeves come with a closure sticker made from the same eco-friendly paper. The natural-looking sleeves are designed to protect and enhance the presentation of any of the company's dried flower bouquets.
Photo: AIPH