Eye-catching favorites from Welby Gardens' Plant Trials
Added on 16 November 2022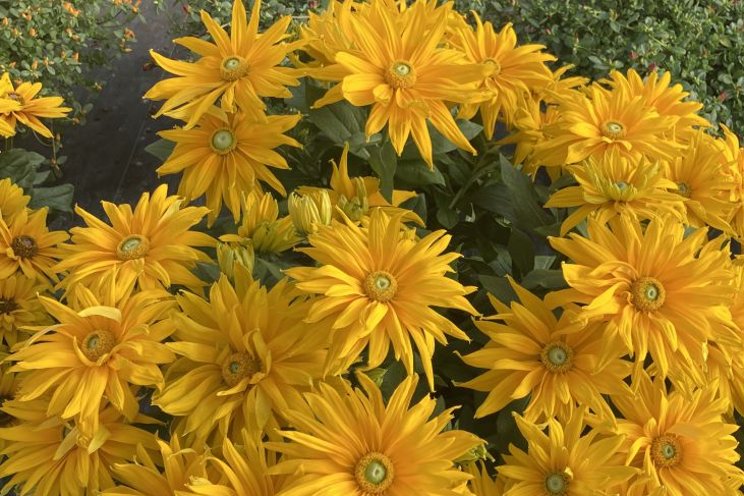 Click here to start the slideshow.
"The biggest challenge we had with our trials were that the plants were getting ready earlier than planned and required more maintenance and trimming," says Dan Gerace, Production Manager at Welby Gardens. "Overall, I think we were successful in getting most of the plants to look their best. Our entire staff pulled together to work out every detail to make our open house a spectacular event."
Gerace says the plant that stood out to him over the entire trial was Petunia 'Flower Showers Golden Harvest' from Westhoff.
"As soon as it started flowering, the orange/golden flowers, like a sunset, drew my eye from across the greenhouse almost every time I walked in," Gerace says. "The entire series of Flower Showers was excellent with its semi-trailing habit and unique colors and patterns that came out of the Crazytunia collection."
Photo Courtesy of Greenhouse Grower