Ethiopia's Ambassador visits plant breeder Beekenkamp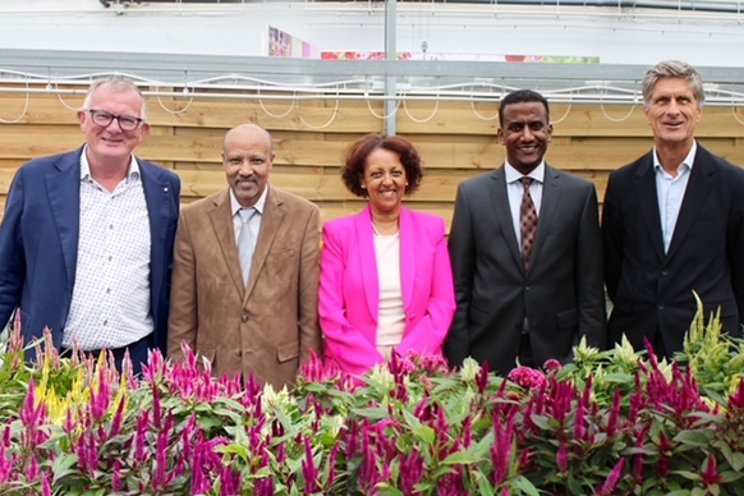 Beekenkamp Group is a family-owned plant breeding and propagation business. The company has grown from strength to strength since its foundation in 1951. The conglomerate comprises four specialised divisions: Beekenkamp Vegetables, Beekenkamp Ornamentals, Beekenkamp Packaging and Deliflor Chrysanthemums.
Marc Driessen, aged 53, spent 14 years establishing Beekenkamp's presence in Ethiopia by setting up a cutting farm, 130km southeast of Addis Ababa. From commencing a training contract at Beekenkamp in November 1995, the company helped Marc develop his career by offering him the opportunity, eight years later, to form a 50:50 joint venture in Ethiopia: Maranque Plants, a contraction of Marc and Anke, Marc's wife.
Photo caption: Left to right Marc Driessen, Terefe Dida Meriyane, Ethiopia's Ambassador to the Benelux countries and the EU institutions, Ms Hirut Zemene Kassa, Mohammed A. Hussen, and Peter Zaat.