Dianthus adds volume to cut flower arrangements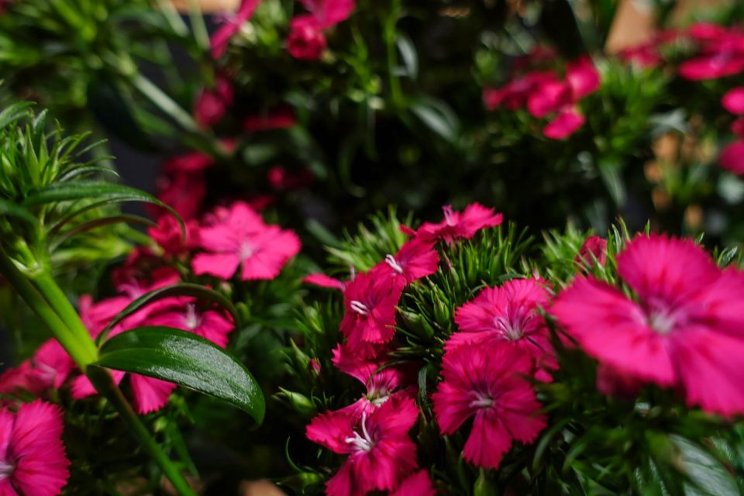 In this article, we will focus on the seed propagated dianthus Amazon series from PanAmerican Seed, which has five cultivars: 'Neon Duo', 'Neon Cherry', 'Neon Purple', 'Rose Magic', and 'Lavender Magic' (new in 2024). This first-year flowering series can be grown in the field, high tunnels, or in the greenhouse. It is known for its high yield of bold, intense, color-changing and vivid flowers, dark green foliage, and strong stems that can grow between 18 to 36 inches (46 to 91 cm) in height depending on the season. Unlike most dianthus cultivars, the Amazon series can tolerate a large range of temperatures, making it ideal for both northern and southern production.
Before interspecific hybrids such as the Amazon series were released, pinks traditionally had a vernalization or cold requirement for flowering and thus flowered in their second year. Sweet William was considered a facultative long-day plant, meaning they would flower faster under long-days but would eventually flower under short-days. Given that the Amazon series is an interspecific hybrid of the two, many growers ask what environmental conditions should they be grown under for best results. To answer this question, the objective of our study was to quantify the influence of photoperiod and the daily light integral (DLI) on greenhouse-grown dianthus 'Neon Cherry' and 'Rose Magic' cut flowers during the young plant and flowering stages.
Photo Caption: Dianthus barbatus interspecific can be grown successfully as a cut flower. Photo: Roberto Lopez