Celebrate Nature's Beauty for the 2024 Season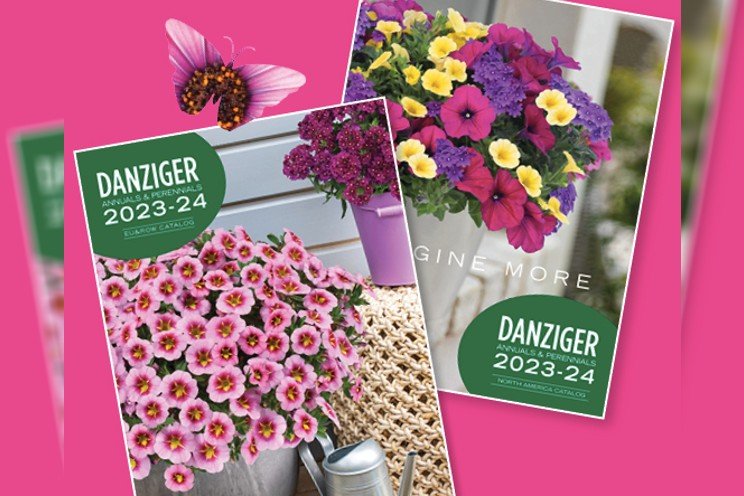 View the new catalog here.- https://bit.ly/3NjDTni
The 2024 season is here! Celebrate the beauty of nature with Danziger's new 2024 catalogs. In addition to detailed information on all the company's annuals, perennials and foliage programs, this edition is loaded with features growers need including:
· All images in the catalog will include a download link.
This feature makes it easier than ever for growers to provide highlights
and customized information to their customers.
· Links to expanded technical product pages including all propagation and
finishing information.
· Season extender DuraBella Combination suggestions.
· Tips for choosing the right plant for every program.
· Breeder's Choice selections and insights.
"Our 2024 catalog showcases how Danziger is Breeding In Tune with Nature," says Ori Danziger, deputy CEO. "We harness the power of nature to develop varieties that capture the attention of home gardeners and offer key solutions for growers. We combine creativity and science to introduce varieties that offer natural drought tolerance, stand up to heat and allow for lower inputs and less intervention – all while still providing long-lasting beauty."
Meet with us at Flower Trials or Cultivate to learn more about the new DuraBella combinations and 2024 new varieties such as AMAZONASÔ Plum Cockatoo petunia, COLIBRI™ Tangerine Calibrachoa, and BLAZING STAR™ Bidens.
2024 is also a milestone year for Danziger. The company is celebrating its 70th Anniversary, reflecting on the blessings of the past and focusing on creating the brightest future with our partners. "We have so much to celebrate in 2024," adds Ori Danziger. "Come join us as we connect the world with the beauty of nature."