Begonias are big winners at Plantpeddler Variety Day 2023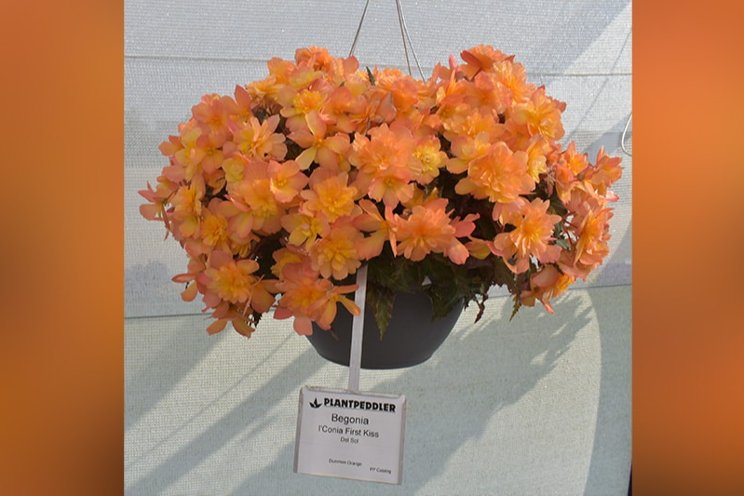 Iowa-based Plantpeddler hosted Variety Day 2023 on Friday, Aug. 4, with a focus of "Testing the Best in the Midwest."
Variety Day participants voted on their favorite three varieties. The winner, Begonia I'Conia First Kiss Del Sol from Dummen Orange, is in the 2024 program at Plantpeddler. The day was dominated by begonias, with 10 of the Top 25 coming from the genus.
The event highlighted nearly 1,500 varieties of vegetative annuals in large containers, hanging baskets and beds from a global array of breeders, in a vivid array of garden color. The day saw a record number of attendees, including breeders, sponsors, brokers, growers, garden center managers and industry professionals.
The focus of this year's presentations was all things "bio." Andrew Butler of Green Valley Greenhouse discussed practical, real-world use and application of biorationals and beneficials, with three industry experts covering various aspects of the emerging technology: Kevin Johnson of Microbial Science Laboratories; Andy Petersen of Spectrum Sales (Evofactor and Bio-Supersil); and Heidi Doering of Koppert Biological Systems.
Plantpeddler also hosted a new event on Aug. 3, "Educate the Educators," with lectures and workshops to help ag educators fund, run and teach horticulture in educational greenhouses. More than 25 industry experts instructed more than 80 attendees representing 58 schools.
Click here for more information.
Photo: The winner at Plantpeddler's Variety Day 2023 was Begonia I'Conia First Kiss Del Sol from Dummen Orange. Courtesy of Plantpeddler.