Selecta one at IPM 2023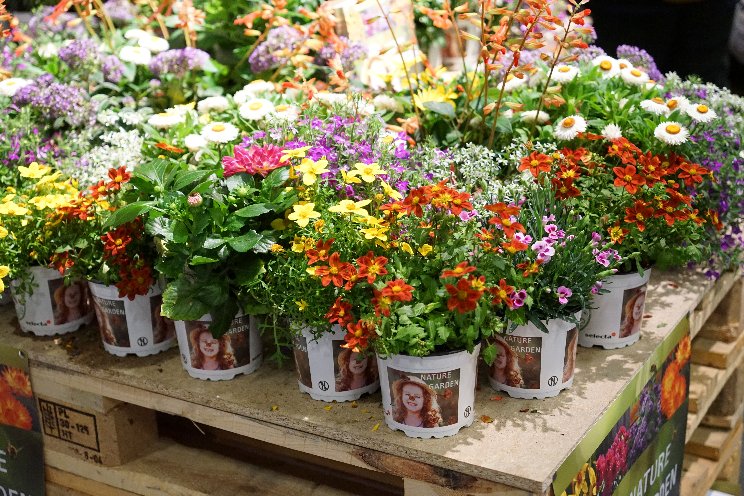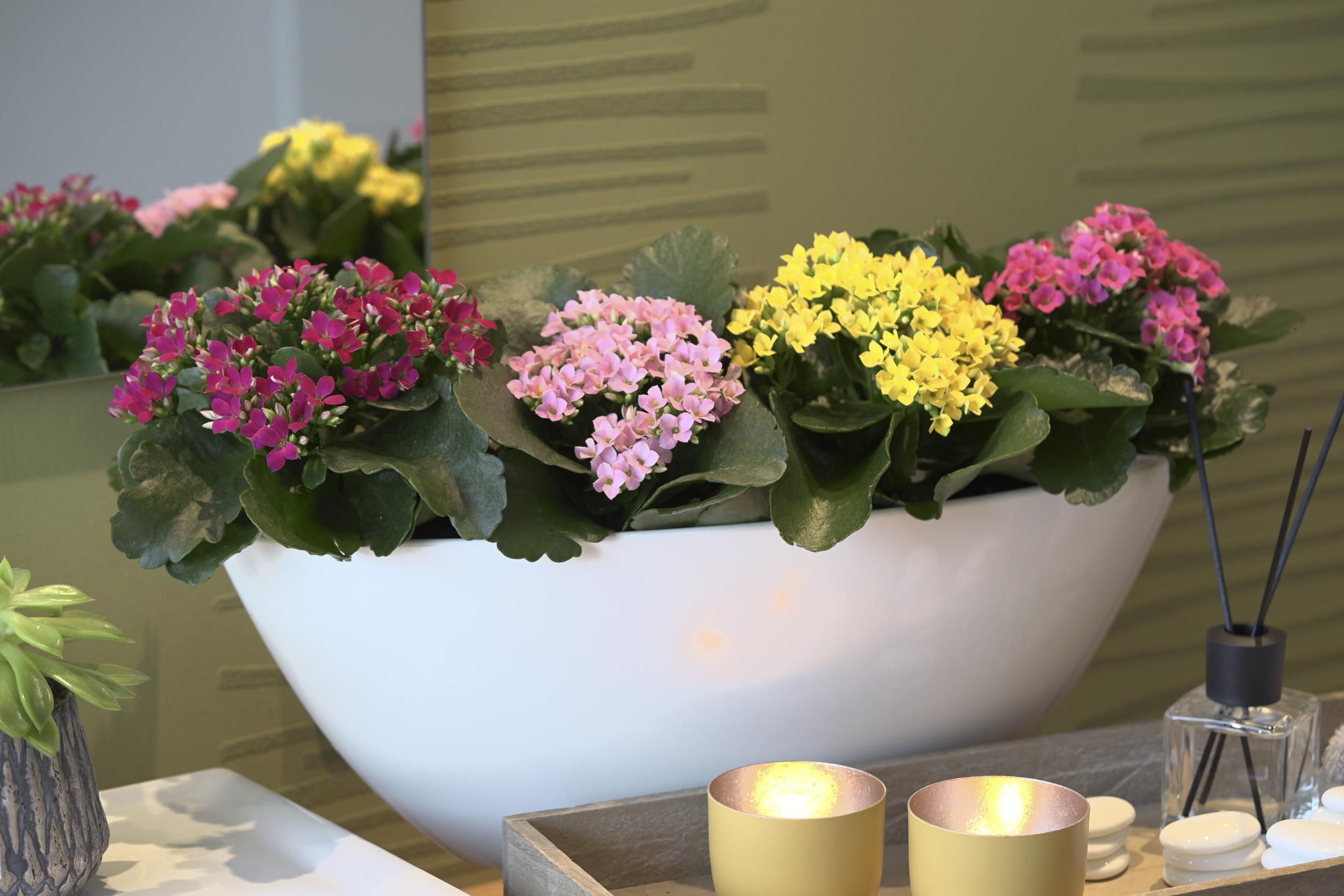 Poinsettias - From classic red to distinctive colour patterns
First time at IPM, but already successful in the market: With Christmas Universe® Selecta continues its long success story in red poinsettias very impressively. With its intense dark red colour, coupled with good foliage quality, upright and slender growth with thick V-shaped stems and good branching, it was the high-flyer in the first season and has continued to develop as a million-seller. With Ice Princess® Selecta presents the first pure white poinsettia from own breeding. It convinces with its colour, grows compact, has a good branching and is very cold tolerant with a medium early reaction time. The variety is supported with an eye-catching marketing concept. Attractive colour additions are the yellow Lemon Xmas with 8 weeks medium early reaction time, good branching and compact growth, the bright orange Christmas Surprise with its large bracts and as a special highlight the Pink Champagne with unique pink marbled appearance on dark green foliage, medium early reaction time of 7.5 weeks and wide V-shaped growth. The program is rounded off by the new Fantasy Star with dark red, many early striking white dots and narrow growth.
Pink Kisses® - on we go
Under the motto "Pink Your Garden," a cross-European emotional communication campaign in relevant social media channels with a focus on Instagram will continue to firmly anchor the most successful pot carnation in the market among the hearts of the target group. The program is rounded off with the launch of a cooperation with The Plant Box.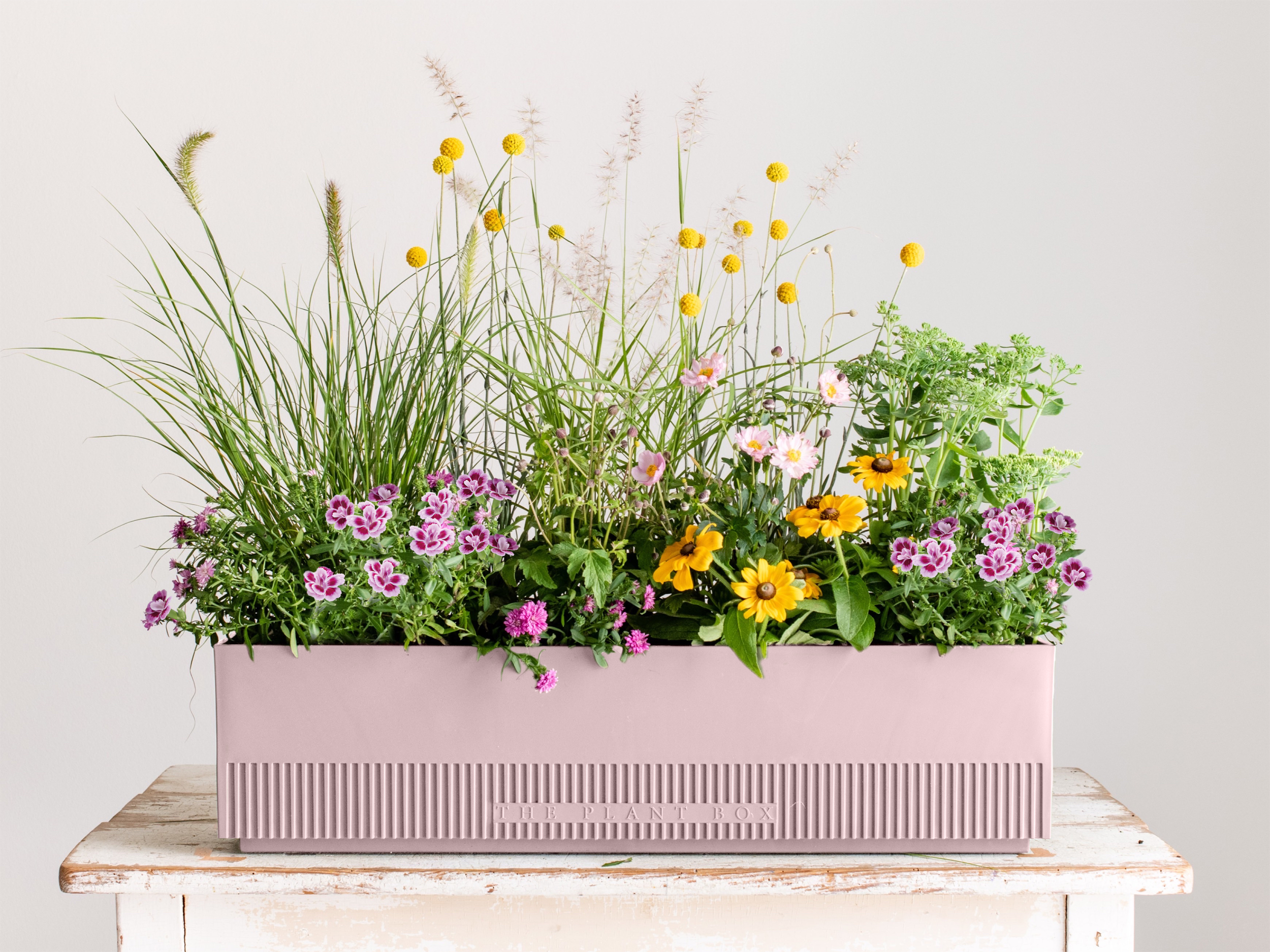 Sustainable cultivation- cost-saving and environmentally friendly
The Selecta range offers various solutions to the current challenges. For example, series that due to their special genetic characteristics do not need to be destemmed and require little to no growth regulators, thus protecting the environment such as Verbena Drums®, Sutera Falls, Calibrachoa Uno, various Trixi® and many others. Potted carnations, Erysimum, Pelargoniums, Bidens and others, on the other hand, are well suited for cold culture and can help save energy and heating costs. Especially early series and varieties such as Petunia Bonnie, Drums® Verbena, Lobelia Curacao® or Calibrachoa Uno stand for short cultivation times, which help to save working time and energy costs. MiniRouter® or Quik & Easy products are particularly suitable here. For the cultivation of poinsettias, extensive trials have been carried out with peat-reduced or peat-free substrates, as well as variety trials in cold culture, which also lead to energy savings. Appropriate tips on sustainable cultivation as well as further information will be available at the Selecta booth 2 D21. Selecta also has its finger on the pulse with two interesting marketing concepts. The biodiversity of insects, especially bees and butterflies, is decreasing. Therefore, it is an important task to protect their habitats, to create flower islands and flowering strips and to maintain a natural garden. For years, Selecta breeding programs have been biodiverse to enhance the assortment with insect-friendly varieties.
The Nature Garden concept includes many different varieties that have proven to be particularly insect-friendly in scientifically monitored trials over several years. The other concept, Planta Morgana, deals with the question of which plants can survive heat and long periods of drought? Which plants are ecologically valuable because they require little water? In the extensive tests with only half the usual amount of watering, Delosperma, Portulaca, various Sedum types, summer Phlox and Lantanen did well to very well, likewise various Pelargoniums, Calibrachoa and pot carnations also withstood the drought. Both concepts are supported by eye-catching and memorable marketing concepts. The individual varieties are identified in the catalog with appropriate symbols. The testing programs will be continued on an ongoing basis.
Proven products and the new - plus a glimpse into the future
Of course, the current and proven highlights of the Selecta range will also be on display. There is starry sky feeling with the striking petunias of the SKYfamily, which is continuously expanded with attractive varieties. For the first time at an IPM - due to the forced break - we also display the successful series Verbena Drums®, the extended Tumbao® series in Pelargonium, plus the eye-catching varieties Ylenia and Aimara. And, of course, the participants in the Fleurostar competitions of the last two years, Mr. LavaLava and Fancy Francy. Fancy Francy captivates with its early profusion of pretty blooms, is well-branched, resistant to powdery mildew and requires little growth regulator. What makes it special, however, is the play of colors: from a yellow flower center, the multicolored flower edges change colors from intense pink to light pink and white as temperatures rise. Fancy Francy conveys the feeling of summer: - the feeling of lightness, of freedom and of being carefree - certainly a highlight in the middle of winter. The whole thing is rounded off by the Autumn Friends concept with its range of almost unlimited late summer-autumn variations for all needs. Whether ready-mixed trays or individual pots for self-planting, attractive, colorful and compact products with a high tested shelf life offer retailers and consumers a wide range of choices.
New on the market, is the first range of Fairtrade-produced Kalanchoe from the certified farm in Wagagai / Uganda. The range is characterized by beautiful large flowers, bright colors, a rich, long-lasting flowering habit and strong branching. The varieties are naturally compact and require very little or no PGR. They are powdery mildew resistant and perform well outdoors. The Fairtrade Kalanchoe are marketed under the Kaleida® brand and independent marketing concept "Enchanting the Senses". Another forward-looking project is the start of cooperation with HBA. Based on a license agreement with HBA, Selecta will use its international distribution network to significantly expand the hydrangea business on a European level.