Hortibiz NewsRadio reports live from VertiFarm
Added on 26 September 2023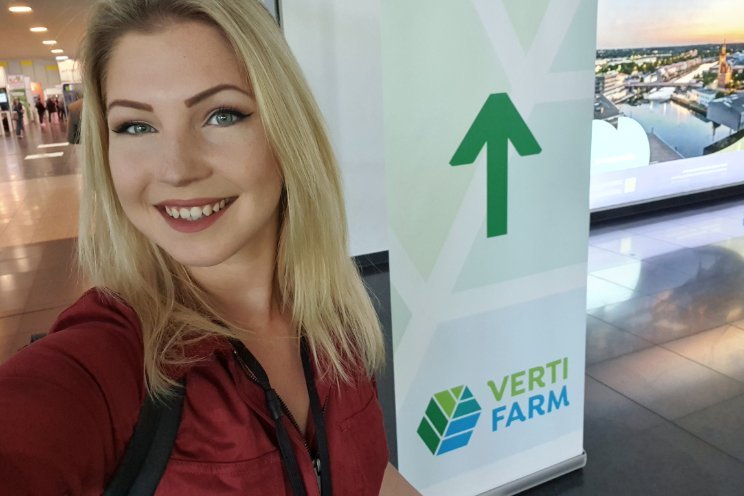 For the second consecutive year, Hortibiz Daily WorldNews and Hortibiz NewsRadio have proudly resumed their role as the official media partners for the prestigious VertiFarm trade fair in Dortmund, Germany. Building upon their successful collaboration from the previous year, this partnership underscores their commitment to promoting innovation and excellence within the horticultural industry. With their global reach and unwavering dedication to delivering the latest developments, Hortibiz Daily and Hortibiz NewsRadio are set to once again play a pivotal role in showcasing the cutting-edge technologies and industry insights that VertiFarm has to offer, making this year's event even more dynamic and influential.
Click here to listen to Hortibiz NewsRadio LIVE for exclusive coverage of the VertiFarm trade fair!
Tune in to discover how this year's event began and get real-time updates on its exciting developments. Stay informed and connected with the latest in horticulture by listening to Hortibiz NewsRadio broadcasts.
Don't miss out – it's your window into the world of VertiFarm.
Messe Dortmund is holding the second edition of VertiFarm – the international trade show covering innovative, sustainable cultivation and breeding methods of the future – between 26 and 28 September 2023. This information event and buyer-meets-seller platform focuses on resource-saving healthy alternative foodstuffs produced through the application of controlled environment agriculture (CEA). Key enablers for moving cultivation towards CEA are next-level farming and new food systems which the event will cover compactly and in some depth.
Highlights from the first day at VertiFarm