FRUIT LOGISTICA start-ups present vision of more profitable future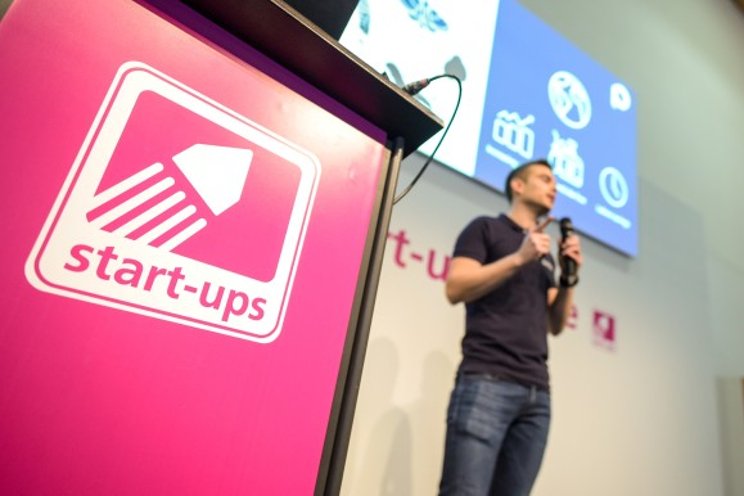 New technologies that can transform the business are waiting to be discovered from 8 to 10 February 2023 at FRUIT LOGISTICA in Berlin. "Fruit and veg suppliers across the world are under enormous pressure to cut costs and reduce their environmental impact," says Kai Mangelberger, director of FRUIT LOGISTICA. "Digital technologies on display at Fruit Logistica offer them a chance to make their production and their supply chains more efficient and more sustainable."
In Hall 3.1, innovative companies will present a range of digital solutions in the Smart Agri area, which made its debut at last year's FRUIT LOGISTICA. These include AI-enabled robotic harvesters (IAV), precision spray drones (ABZ Innovation), advanced watering concepts (Irriot and Topraq), and autonomous field vehicles (Ant Robotics).
And on 10 February, under the theme Disrupt Agriculture, FRUIT LOGISTICA's fourth Start-up Day turns Hall 2.1 into a networking hub for groundbreaking innovations. 20 of the most innovative tech start-ups from around the world will show their products, projects and ideas in the Start-up Area. Hall 2.1 is also home to the Start-up Stage, where start-ups and smart agri companies will present their forward-looking business ideas, technologies, and visions for the future on the third day of the show.
Among the technologies on display will be AI-powered platforms that can help predict shelf-life (Freshsens), warn of food safety risks (iComplai), and promote collaboration across supply chains (Obortech). In addition, companies such as 7Sense Agritech, Bluetentacles and Smart Watering Solutions will present intelligent irrigation technologies, each with the potential to reduce water and energy consumption dramatically.
More information about the FRUIT LOGISTICA Smart Agri area, Start-up Day and Start-up Stage as well as profiles of all start-ups and exhibitors, can be found at FRUIT LOGISTICA Online as well as on the website of FRUIT LOGISTICA.
About FRUIT LOGISTICA
FRUIT LOGISTICA is the leading trade show for the global fresh produce business, and represents the entire value added chain for the fresh produce industry from producer to point of sale. More than 3,300 exhibitors from 91 countries presented their products, services and technical solutions at FRUIT LOGISTICA 2020. Around 73,000 vendors and trade visitors from 135 countries took part in the event. The next FRUIT LOGISTICA will be held in Berlin from 8 to 10 February 2023.
About Messe Berlin
Berlin has been a trade fair destination for 200 years, and has been one of the most important such hubs for many decades. Messe Berlin – the state's own trade fair company – conceives, markets and organises hundreds of live events every year. It strives to be an outstanding host for visitors at all events, generate optimal business stimuli, and provide fair conditions for everyone. This concept is reflected in the company slogan: Messe Berlin – Hosting the World.