A unique event on intelligent soil management
Added on 23 November 2022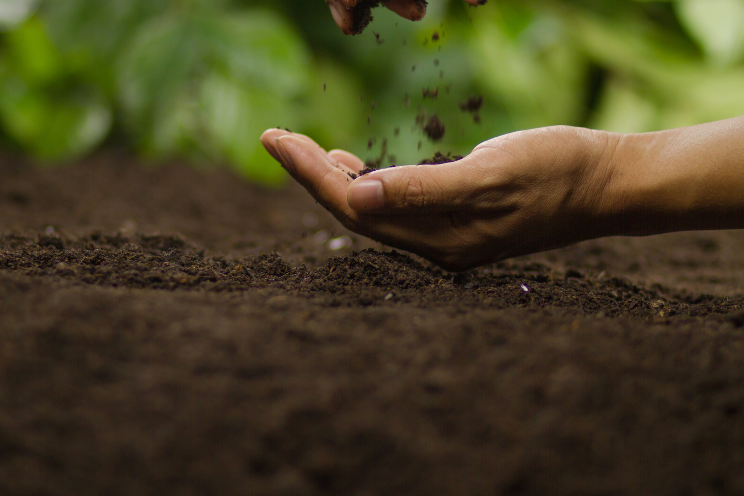 Innovate, Integrate, Improve: SINO-EU soil observatory.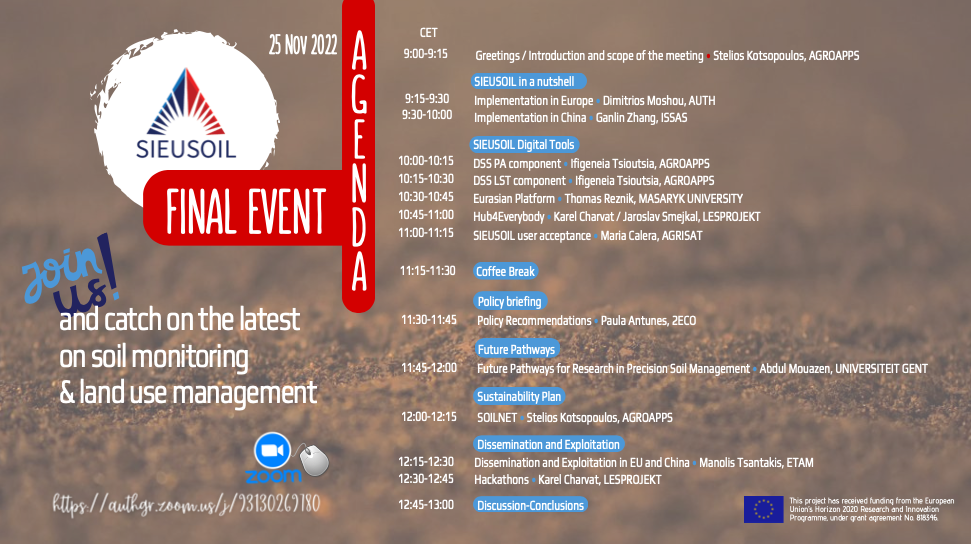 The consortium celebrates the project's success and the shared China-EU SOIL Observatory platform. A special celebration for the successful release of 86 scientific publications!
Professor Dimitrios Moshou, the SIEUSOIL Coordinator, and the Consortium partners, cordially invite you to take part in the online Final Event on November 25 at 09:00 CET.
Face the future of soil monitoring and join the event to catch on the latest on intelligent soil and land use management.
EVENT LINK https://authgr.zoom.us/j/93130269780