Lower the initial costs of curtains and infrared film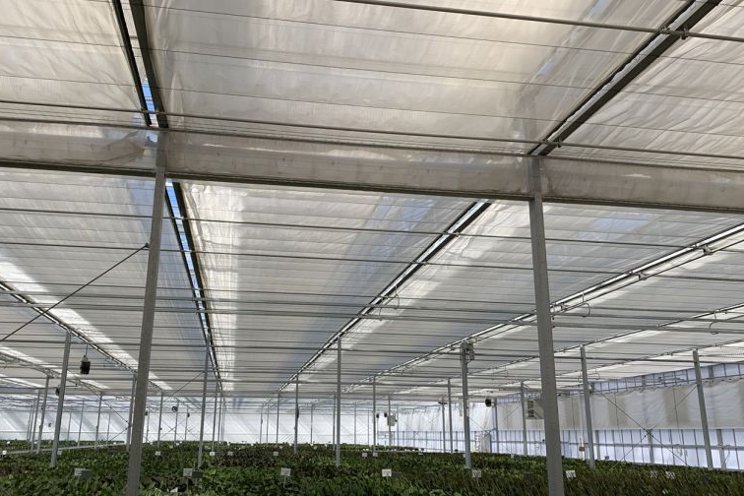 Greenhouse growers thinking about adding IR film or curtains can quickly calculate potential rebates by working with AESAP efficiency program implementer Energy Resources Integration. These technologies save 12% to 50% and can pay back in as little as two weeks, especially at facilities located in regions with colder nighttime temperatures and winter seasons.
New construction and retrofit projects can qualify for $0.02 to $0.04 per square foot of IR film and $0.50 per square foot of thermal curtains. For a 60,000 square foot curtain, a grower can expect an efficiency rebate of $30,000. For a 75,000 square foot application of IR film, a grower can expect $1,500 to $3,000.
Photo caption: Curtains installed in a greenhouse; Photo: I-Hsin Orchids