Is vertical farming profitable?
Added on 08 November 2022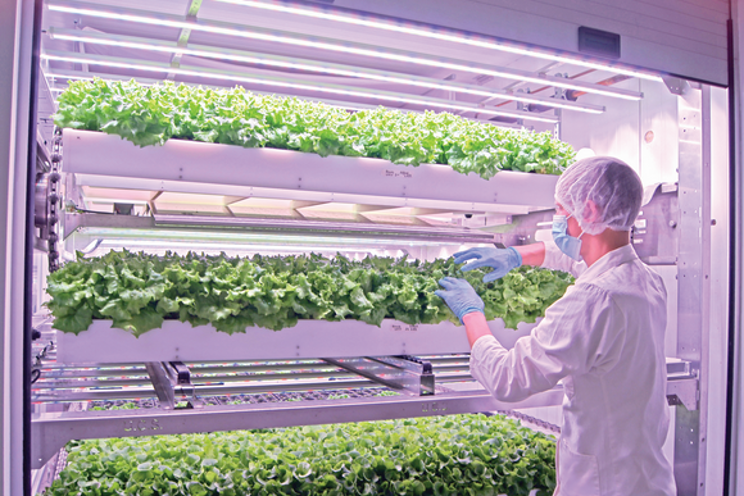 "From spectrum waveform analysis to nutrients analysis, there are so many different elements that come into the mix. If you're given the wrong advice, not only is your vertical farm not going to be profitable, you'll risk a lot of investment going down the pan," warns Craig Price, director of operations at Light Science Technologies, which works with customers in the sector.
The magic of three
If you want your vertical farm to be profitable, the most important first step is to make sure you get the foundations right. That means finding and maintaining the right balance between three key elements – capital expenditure (capex), operational expenditure (opex), and yield.
"There's no point in trying to cut too many corners, as you won't get the output you want. Likewise, there's no point in trying to build the Rolls Royce of vertical farming without getting the backend returns from it," Price explains.
Similarly, it's essential to take a long, hard look at your operational costs and resources, including staffing, supply chain, seeding, and nutrients.
Price advocates asking yourself basic but tough questions such as: How much are you going to grow? How long will it take to grow those specific plants? How much yield are you expecting?
Of course, there's a huge amount of granular detail within each of these elements, and it's essential to balance infrastructure costs such as plants, equipment, machinery, lighting, growing mediums, and so on correctly.
There's also the question of whether you're aiming for an automated or manual vertical farm. Whatever the answer, even with an automated operation, you will still need a lot of labor, much of it specialist, and it's easy to underestimate the costs that come with that.
Investors flocking to the vertical farming market
For those who get it right, the rewards are considerable. Currently worth £19.2bn, the global market for vertical farming is growing by 20% a year and is forecast to reach a staggering $11.7bn by 2027, according to Emergen Research's report published in 2020.
Not surprisingly, in the face of such attractive rates of growth, investors are proving enthusiastic about the sector.
The public sector is showing itself equally keen to wade in, such as the Abu Dhabi government, which invested $100m in indoor farming in 2020.
Photo Courtesy of Light Science Technologies