INTEGRA Biosciences' pipettes help to sow the seeds of the future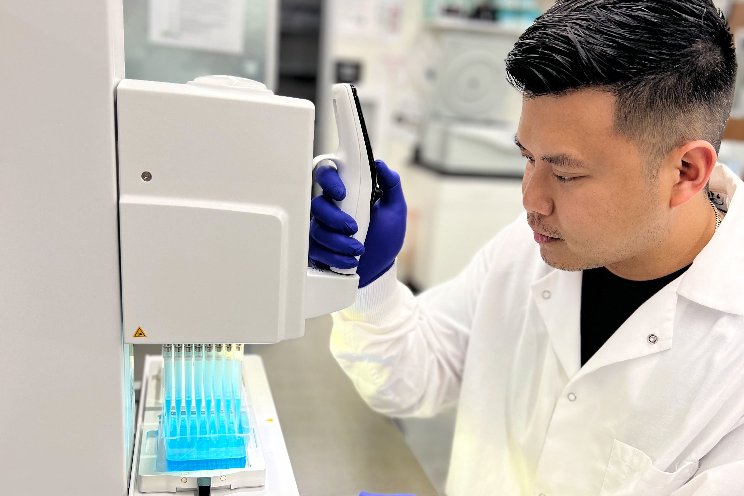 CSP Labs strives to provide seed and plant producers with rapid and reliable laboratory testing services and analytical products. Sereysimundy Chheo, a biologist at CSP Labs, explained how VIAFLO 96 and VIAFLO 384 pipettes boost productivity in the laboratory: "We perform a range of genetic analyses in the lab, from helping farmers to ensure that their crops are resistant to certain pathogens and insects to assessing the outcomes of hybridization. We use the VIAFLO 96 for DNA and RNA extraction from seeds, as well as for transferring and mixing buffers and solutions, and the VIAFLO 384 is instrumental in accelerating processes where we are working with 384 well plates and microscopic volumes of pure DNA. Combined with their intuitive operation, this allows us to perform methods that would normally take four hours in as little as two and a half hours."

"We are considered a high throughput lab, and we rely on the VIAFLO 96 and VIAFLO 384 instruments to ensure the speed, precision and accuracy of our results. INTEGRA also provides regular maintenance and great response times, so that we can keep providing a reliable service and maintain our excellent reputation. The VIAFLO 96 and VIAFLO 384 are core components of our lab, and their flexibility will allow us to adapt to different workflows and testing needs as time goes on, so that we can continue to support the advancement of agriculture," Sereysimundy concluded.

Visit the INTEGRA Biosciences website to learn more.
About INTEGRA Biosciences

INTEGRA Biosciences (https://www.integra-biosciences.com) is a leading provider of high-quality laboratory tools and consumables for liquid handling and media preparation. The company is committed to creating innovative solutions which fulfil the needs of its customers in research, diagnostics and quality control within the life sciences markets and medical sector. Today, INTEGRA innovative laboratory products are widely used all around the world. More than 100 distribution partners form a worldwide sales network providing responsive and competent services to customers. These distribution partners are supported by a highly motivated and experienced team of specialists at the company headquarters in Zizers, Switzerland and Hudson, NH, USA. INTEGRA is an ISO 9001 certified company.