HVAC performs better with coil coatings
Added on 24 November 2022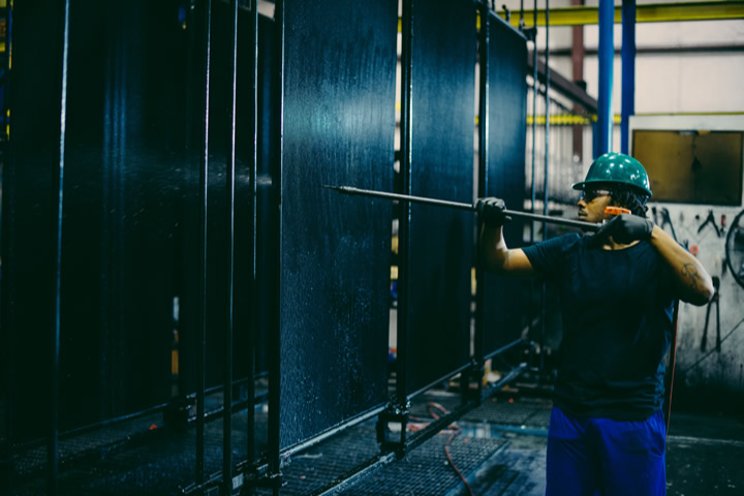 With the continued boom of indoor farming facilities, there is an increased focus on the importance of proper HVAC solutions. When it comes to greenhouses and other indoor farms, it is important for HVAC units to create proper air circulation to ensure optimal growing conditions. Heating solutions are also needed to enhance growing conditions during cold weather. But for greenhouses operating in highly corrosive areas, there is one more solution that is vital to ensure your HVAC system does suffer from early failure – coil coatings.
When present in highly corrosive areas, such as along the coastline, HVAC units are more susceptible to corrosion thanks to the salty air and increased moisture that is associated with coastal areas. Corrosive agents can attack unprotected coil fins and disrupt their thermal transfer abilities in addition to posing a threat to other system components such as valves, cabinets and other sheet metal structures. When it comes to ensuring your indoor farming facilities can maintain the customer demand for year-round produce, utilizing a factor-applied or aftermarket coating is the key to success.
Factory-Applied E-Coatings
When it comes to protecting your HVAC coils, one of the most effective options is OEM factory e-coated coils. For newer greenhouses, the project owner would need to specify the desire for factory e-coats upfront. When you specify factory coatings, such as Modine's ElectroFin® E-Coat, as a protective coating, the greenhouse is getting much more than just corrosion protection. The ElectroFin® process allows for 100% complete penetration and uniform deposition of the coating through the coil no matter how thin or thick the heat exchanger is. In addition to e-coats, factory-applied spray-on coatings, such as Modine's Insitu® Spray-Applied Coating, can provide complete coverage for HVAC components and cabinets for total system coverage.
Source and Photo Courtesy of Daniel Fisher, Director of Sales and Marketing for Modine Coatings