iFarm develops a cutting-edge DFT system for record yields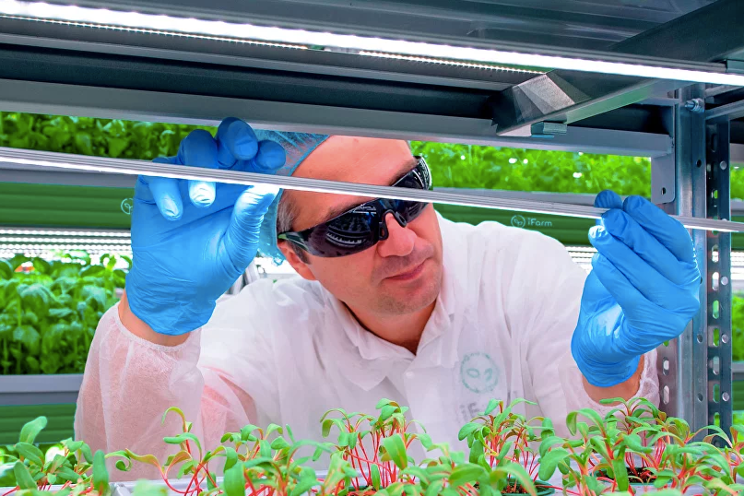 Running a successful vertical farm involves careful consideration of numerous factors, from selecting the right product mix to supporting effective team collaboration. Equally important is the selection of the suitable vertical farming technology for constructing or upgrading a farm.

iFarm, an international technology company enabling IT-driven farming in enclosed environments, uses a hydroponic farming system where plant roots are submerged in substrates, along with a nutrient-rich water solution. In hydroponics, a variety of irrigation techniques, soil substitutes, and growing techniques might be used. The selection of those influences the speed and efficiency of a vertical farm's production cycle, and how fast the farm will pay off.

In the first half of 2023, the iFarm R&D department conducted experiments on the company's leafy greens varieties. The results showed that when the enhanced DFT system (Deep Flow Technique) was combined with upgraded lighting, it significantly improved the unit economy of vertical farms.

In the advanced DFT system, the water flow in the cultivation area is faster and the oxygen and nutrient levels in the substrate are higher than in the NFT (Nutrient Flow Technique). As a result, plants gain weight faster and stay fresh longer.
For example, the yield of Romaine lettuce on iFarm farms using the DFT irrigation system reached 7 kg/m2, compared with 4−4.2 kg/m2 using the standard NFT system. In addition, its shelf life is 40% longer when the DFT system is used.
The iFarm R&D team also changed the irrigation logic in the seedling area by using the Ebb&Flow technique. This ensures optimal oxygenation of the plant's root system and positively affects the yield.
The team has recorded an average yield increase ranging from 11% to 25% in leafy greens varieties (depending on the specific crop) through the uplifting of seedlings and cultivation areas. The yield improvement has been significantly noticeable in the lower weight crops.
Photo caption: iFarm increased yield by up to 57% by improving the lighting on vertical farms. Source: iFarm.