FarmAnywhere introduces lifetime warranty for ALL container farms
Added on 18 September 2023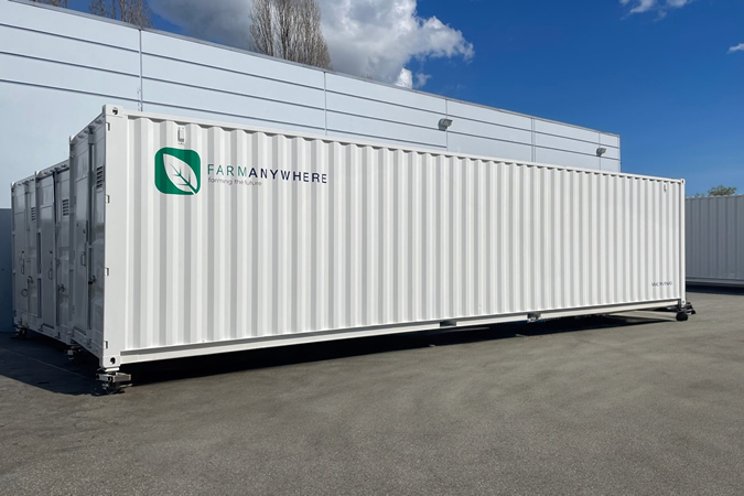 A New Milestone in Agricultural Innovation
FarmAnywhere is revolutionizing the agricultural industry by bringing the mass production techniques of the auto sector to container farming. By incorporating readily available components and our expertise in system integration, FarmAnywhere ensures that farmers don't need exclusive technology to access premier farming solutions. The company aspires to be an inspiration for the entire sector, emphasizing the importance of dependable, user-friendly products, backed by an organization that genuinely care for the success of farmers.
What This Means for Customers
"For too long, farmers globally have grappled with subpar equipment. Our lifetime warranty is a testament to our faith in our product's quality and an assurance to farmers that they can concentrate on growing food for their communities rather than stressing over equipment reliability," stated Gabriel Zarafonitis, Co-Founder and CEO of FarmAnywhere.
Photo provided by FarmAnywhere