Do's & Don'ts of grow facility design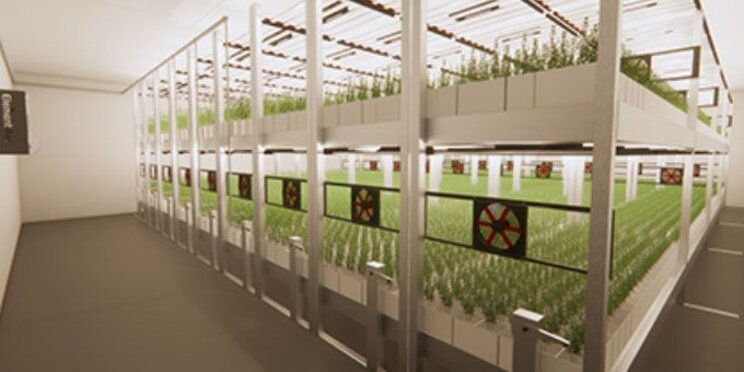 In the same way that high-performance plants start with exceptional seeds, high-performance buildings start with early-stage design engagement. Without the right infrastructure and systems integration necessary for efficient facility operation defined during the design stage, you can count on change orders impacting your budget during construction as modifications and updates stack up.
Starting off with purpose-driven design equips your team with the tools and understanding needed to get to market quickly and outperform the competition.
In this blog, we'll break down a few Dos and Don'ts for commercial grow facility design.
Getting Started: The Guts of the Grow
So you're ready to make the leap into commercial cultivation and one of the first key considerations is related to the building. Will you retrofit an existing facility or build something new from the ground up? And more importantly, what's it going to cost? The reality is that many growers can't afford to build from the ground up (or simply don't want to) because it can take two to three years to even get the permitting for a new build approved—and that's before even breaking ground. Leasing or purchasing a pre-zoned building is generally much quicker and can serve to buy you time if later you decide to scale your operation with a ground-up build.
What about the height of the building? Is bigger better? When it comes to vertical space, more height can be better. Higher ceilings allow for more lighting and multi-tiered growing areas. However, more height can also be a lot more complicated due to the prevalence of microclimates and the need to mitigate them in order to support healthy crops. Active monitoring and a purpose-designed HVAC system are the only ways to ensure uniform growth in a multi-tiered system.
Grow Facility Build-Out
Once you have a building or site it's time to consider what goes into a

commercial grow facility build-out

. You will need to hire an architect, a general contractor, an environmental engineer, a structural engineer, a mechanical engineer, and that's before you even start to work with equipment suppliers. Managing all of these different contractors and consultants can be a huge drain on your time, not to mention frustrating and confusing. Instead, many growers opt to go with an

architect-led

, turn-key design-build partner. Regardless of whether you're designing a new facility, working in an existing building, or expanding operations, having a single point-of-contact throughout the entire design, construction, and commissioning process saves abundant time and headache.
Image Courtesy of Agritech Tomorrow