The sky's the limit for VF at University of Washington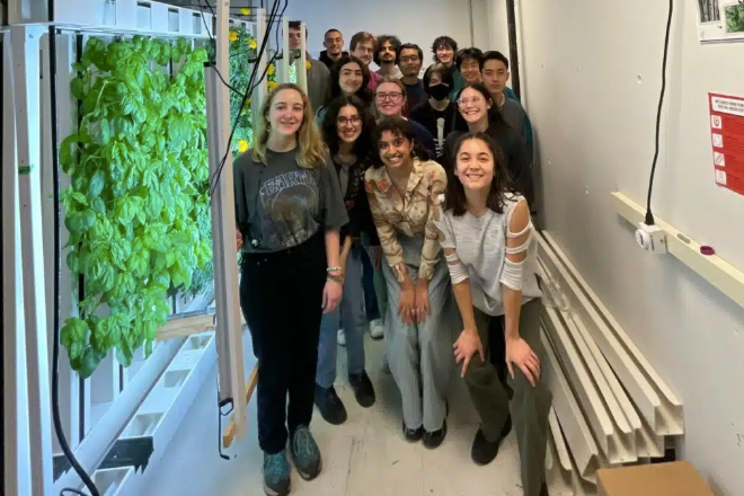 Step on campus, and you'll be surrounded by beautiful architecture, 100's of acres of green space, and lecture rooms that accommodate over 180 student majors.
With over a thousand student clubs on campus, you can expect to see many cultural organizations, sports arts, and entertainment opportunities; but what you may not expect to find is a club with an underground farm growing fresh lettuce, herbs, and fruiting crops.
Project IF (Indoor farm) is a small hydroponic farm housed in the basement of an on-campus academic building. This registered student organization (RSO) grows fresh food without the need for soil in hydroponic ZipGrow Towers. With no windows in sight, LED lights recreate the sun.
We recently caught up with three leads from the club- Maxwell Wang (President), Amelie Gahagan (Farm Manager), and Anna Phillips (Outreach Lead) to find out more about the project and how it benefits their University and their community.
Interactive and Interdisciplinary
"We are a student-run club focusing on promoting hydroponic education as well as providing resources for students to do hands-on learning in the farm," explains Maxwell, a third-year computer science and statistics major.
"The best part of this project is how interdisciplinary it is." continues Amelie, who is in her second year of an Environmental Studies major. "We also have project groups that will work on niche projects that will optimize the farm in some way."
This includes a new crops group, an automation group, and more research-based groups.
"Anyone can join the project. It's open to everyone, which is what I love about the club," adds Anna, a first-year political science and global studies major.
Some members are also Computer Science Majors trying to automate the system.
Header Photo: Members of Project Indoor Farm at the university of Washington, Seattle. Courtesy of ZipGrow