Priva Academy expands with Signify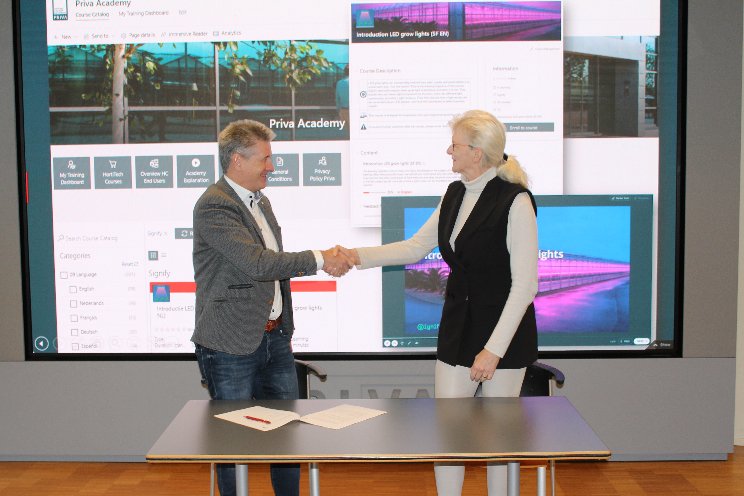 Well-trained staff is essential for effective business operations. So in addition to personal support, Priva is offering its customers the opportunity to take training courses via the digital horticulture learning platform: Priva Academy. Priva's Rob Schoones: "In order to be able to make the right decisions, horticultural employees need to know not only about Priva, but also about other suppliers. So the Priva Academy team would like to talk to these suppliers, to expand the expertise that can be shared with the customers we have in common."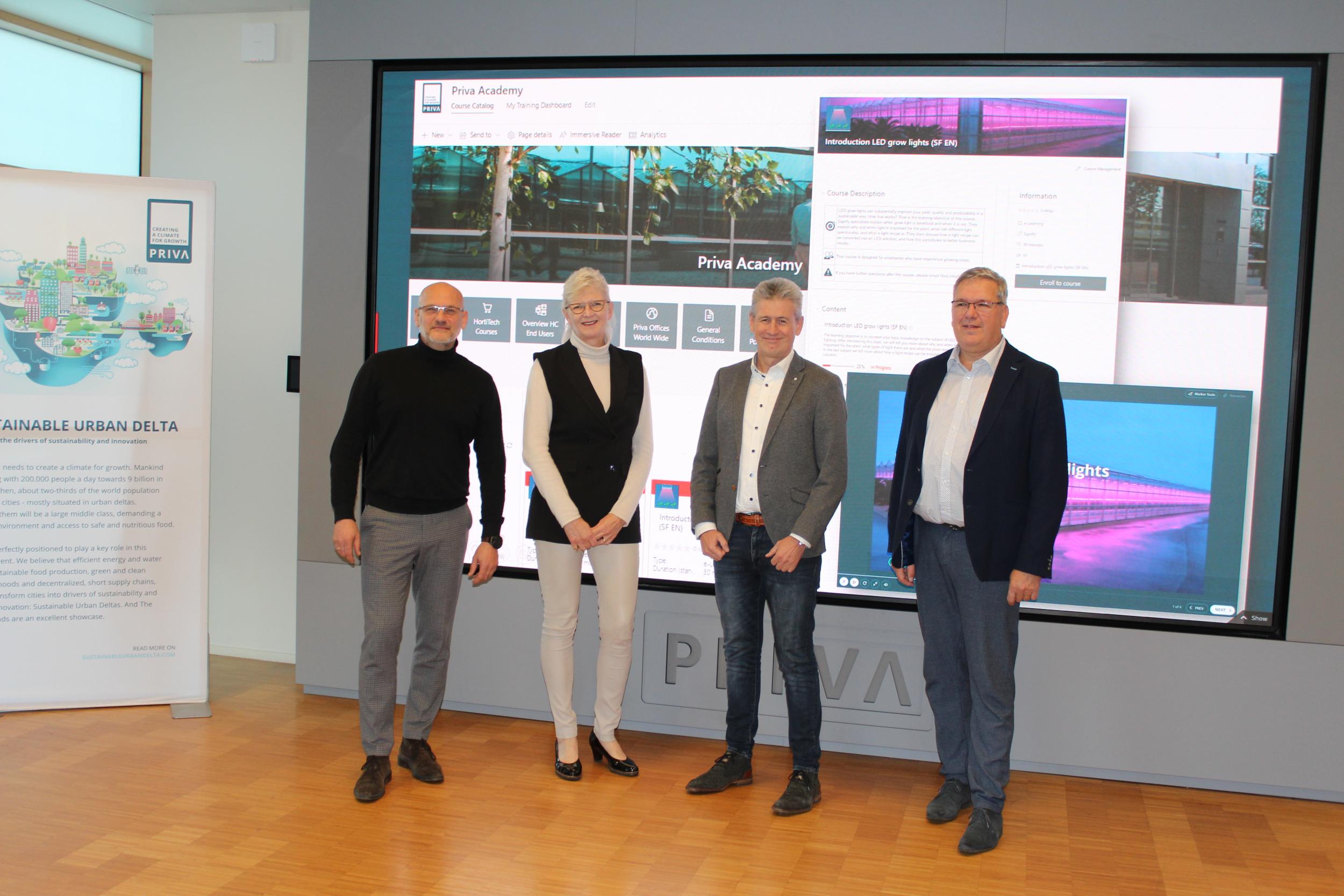 Learn more about LED grow lights
Signify, market leader in LED solutions for horticulture, knows better than anyone what light means for a plant: what light recipe is needed and when, and how to translate that into lighting solutions. By bringing this knowledge to Priva Academy, they are enabling customers to learn more about the use and benefits of LED lighting. "With the increasing demand for fresh vegetables all year round, you can't avoid artificially lighting your crop in order to keep production going throughout the year," Koos de Wit says in the first training module. "There are reasons to use LED lighting, as well as a few reasons not to." Curious about the reasons? Find out from the training in Priva Academy. The training is available in Dutch and English.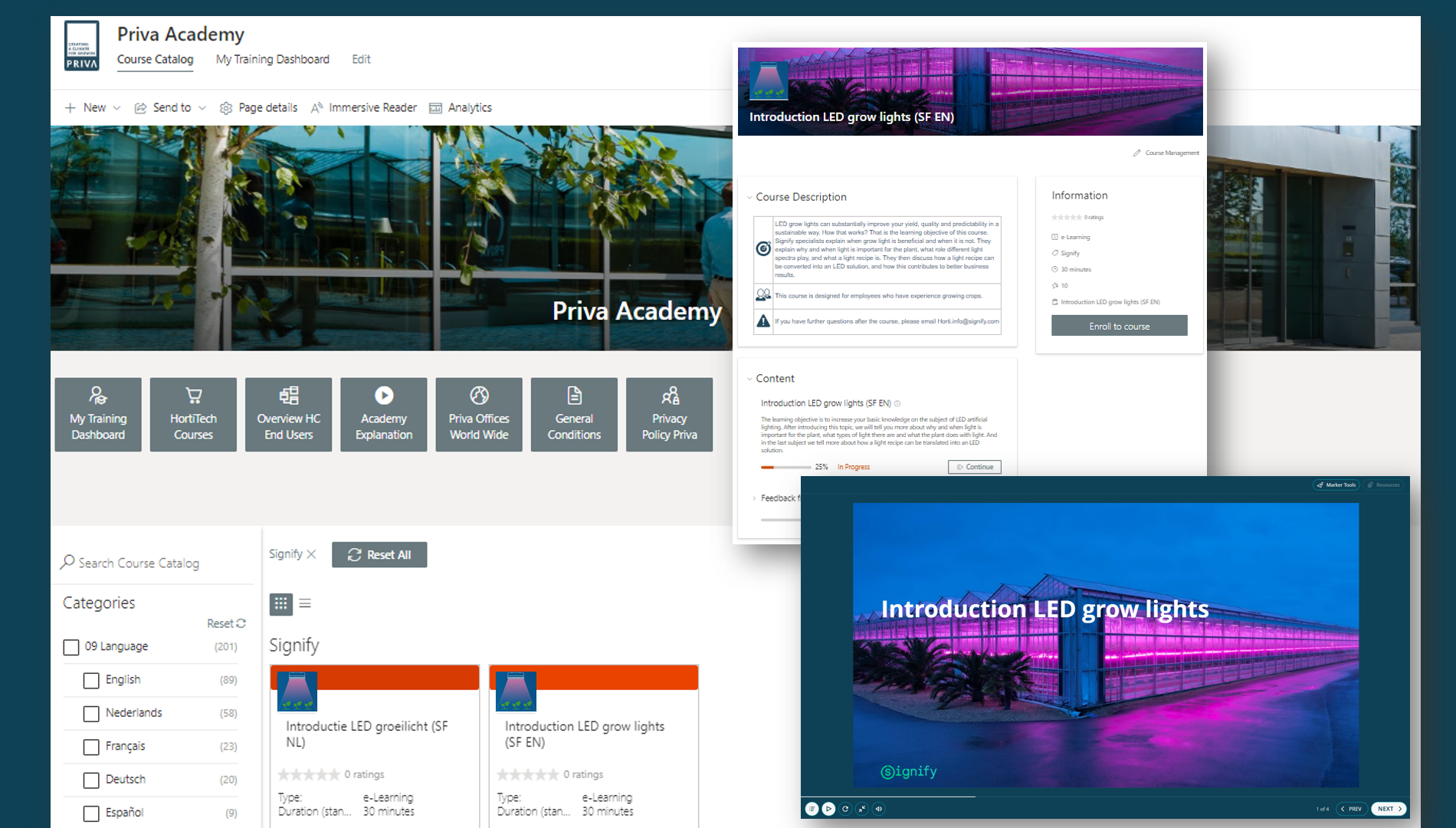 Access to Priva Academy
Are you working in a horticultural business, and would you like to take a look at Priva Academy? Click this link to sign up. Already have a Priva Academy account? Then take a look at the complete range of Priva, Signify and other knowledge partners, such as HortiTech, at this link.

Questions about this partnership, Priva Academy or Priva or Signify's course content? Send an email to Academy@priva.com for the attention of Rob Schoones, or to Horti.info@signify.com for the attention of Daniela Damoiseaux.
Would you like to know more about Priva Academy? Visit the website.
Photo: Meiny Prins and Udo van Slooten make the partnership official