Growing next-gen indoor farmers
Added on 08 December 2022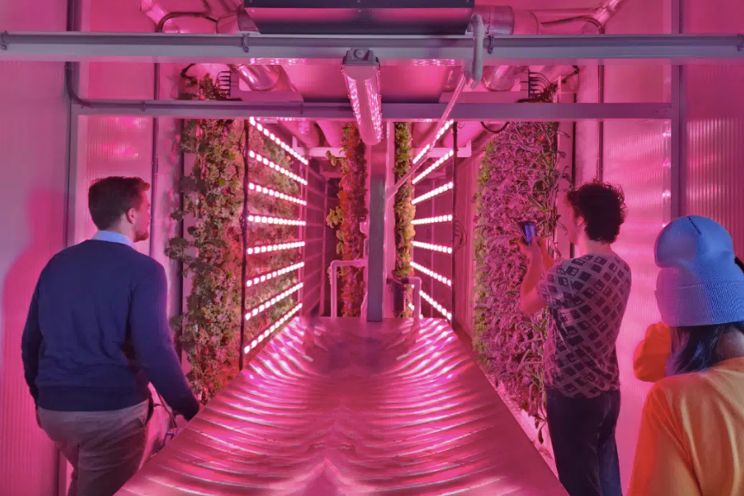 If you do a quick online search for "CEA industry," you will see streams of articles about the growth of this ag-tech sector. Despite some recent headlines of farm closures, the sector is still BOOMING; it's estimated to reach a global value of US$ 124.9 billion by 2027. Rising populations and lack of access to arable land are other major driving factors for job growth within the CEA sector.
But is the industry prepared with a knowledgeable workforce for this surge in demand?
Do another quick online search, "CEA industry education," and the options are limited for those seeking hands-on experience without purchasing a farming system. The ratio of training opportunities in hydroponics for business versus job availability is very limited.
As the industry develops, it's crucial that training opportunities and education are there to support it.
This is one of the key reasons why ZipGrow Inc. partnered with St.Lawrence College in September 2022 to host a Controlled Environment Cultivation Program. Essentially a pilot course, the eight-week program provided both in-class and lab learning to students to prepare individuals for a career in indoor farms and greenhouses that produce food, cannabis, or ornamental crops.
Supported by targeted assistance from the Eastern Ontario Training Board (EOTB), the course was specifically designed to accommodate an intimate class size of 15 adults. We are thrilled to say we had amazing engagement and 12 students graduated in November.
Students Adam Lariviere and Devin Walker are two recent graduates of the program. Their backgrounds differ, but their goals are aligned; to better prepare themselves for jobs of the future.
Photo: ZipGrow