In another horti setback, Pittsburgh VF closes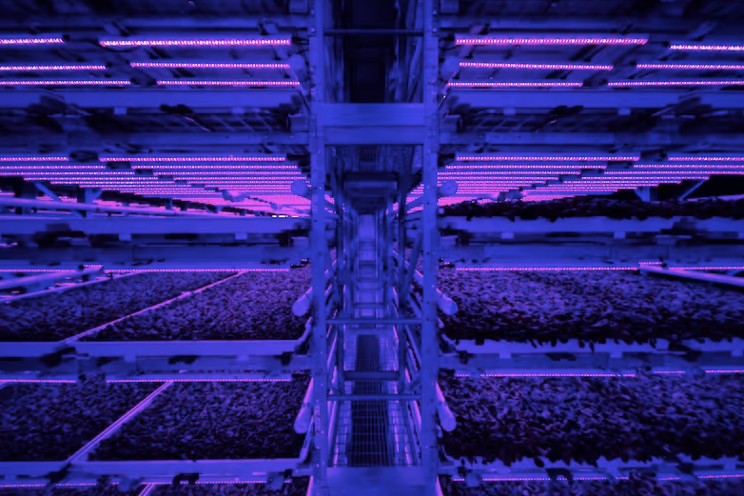 No sooner had both Signify and ams Osram noted slowdowns in the all-important horticultural LED lighting segment than an example came from Pittsburgh, where the once-promising Fifth Season vertical farm has shut its doors.
Fifth Season, which was known for its robotic operations and towering racks of greens adjacent to a steel mill, had been raising the likes of spinach, romaine lettuce, and mustard kale under 27,000 LED Arize fixtures from GE Current.
Perhaps those lights can find another home, because the press in Pittsburgh has reported that Fifth Season has ceased operations, which means the company has also scotched plans to build another facility in Columbus, Ohio. The website AFN (formerly AgFunderNews) reported the news last month, crediting the Pittsburgh Business Times (subscription required) with breaking the story.
AFN cited the high capital expenditures — which would include lighting — as well as the difficult macroeconomic environment in explaining the the shutdown. A shortfall might have been in the making in April, when we noted in our earlier article that Fifth Season would not provide us with exact yield numbers, which, while growing, seemed to be below their target.
Photo: These lights are going out at Fifth Season's vertical farm, located next to U.S. Steel's Edgar Thompson Steel Works in Braddock, Penn., (pictured below) down the road from the grower's Pittsburgh headquarters. Courtesy of Fifth Season.