Plantion foresees 5% drop in revenues
Added on 15 December 2022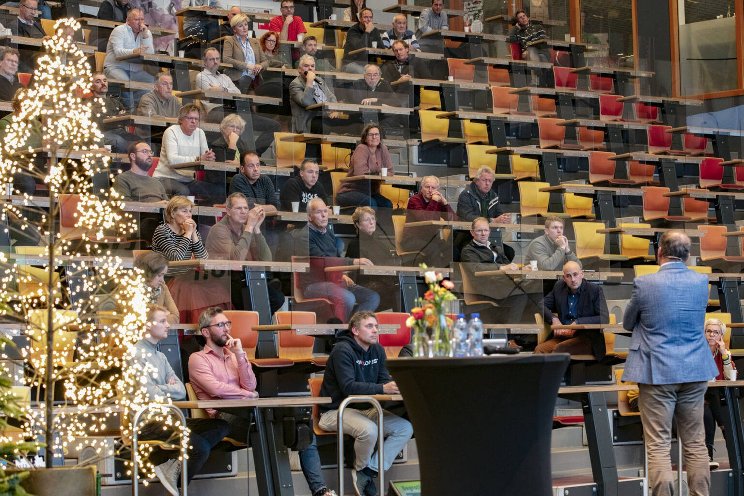 At Plantion's General Members' Meeting last week, the board said that in 2023 Plantion is likely to see a recovery and investment in new service concepts. At the same time, a Plan B is also in place.
Outgoing Executive Board member Harry Beijer and Trade Committee member Hans Lamers Sr. were presented with the Plantion Gold Pin for their great and longstanding commitment.
The figures presented through Week 48 showed that Plantion's clock auction sales in 2022 in particular suffered from the profound effects of the war in Ukraine, the hot summer and high transportation costs from, among others, Africa. Mediation and Green Centre Plantion managed to stabilise their sales.
Plantion Purchasing Centre
After the successful year 2021, Plantion began 2022 with full optimism. In February, the multi-year plan 'Renew, Connect, Inspire' was presented, announcing investments in services and facilities to make Plantion a customer-oriented 24/7 purchasing centre. But the ink on the plan was hardly dry when conditions changed dramatically, resulting in an unpredictable market, rising costs and inflation.
Photo Courtesy of AIPH