Asian countries invest in the future of horticulture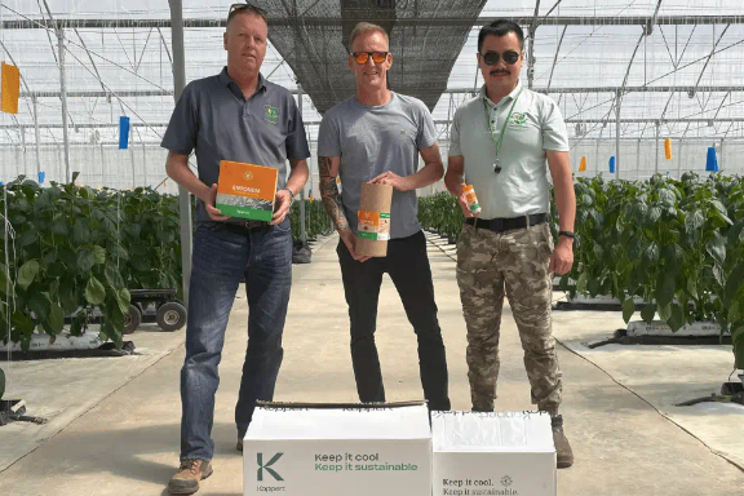 South Korea: Artfarm Farming Association
Development of horticulture in South-Korea began in the early 1990s, as greenhouse horticulture using climate control systems began to be commercialized. Venlo-type greenhouses were introduced and more and more people opted to grow under glass or plastic in order to better protect production against external conditions. From 2000, growers paid increasing attention to climate control and root zone control, and from 2010, alternative energy sources, such as geothermal and air heat, were explicitly sought. Recycling of water also received more attention and, in recent years, horticulture in South Korea has taken the first steps towards making production more sustainable. By growing in semi-closed greenhouses, better climate control and the use of artificial light. Developments such as AI and Big Data are also currently in the spotlight.
'South Korea will be a hub'
Tomato, paprika, cucumber, zucchini, peppers, and leafy vegetable such as lettuce are the main products in South Korea. The salad market is currently expanding, while the market for snack-type consumption is also strong and expected to expand in the long term. "We believe there are enough potential markets, such as Eurasia and Northeast Asia and it is expected that South Korea will be a hub for product supply more and more", says Dongju Myung on behalf of the Artfarm Farming Association. The company was established in 1994 and now has 7 greenhouses for sweet pepper production. "We have continuously cooperated with Daeyoung GS Co., Ltd. to introduce the 'smart farm' from the Netherlands'. Daeyoung provides integrated solutions covering the complete processes from constructing up to date glasshouses to consultancy for cultivation. They constructed 6 out of our 7 greenhouses and installed various greenhouse systems such as climate control, water, and drive systems etc. as a Korean dealer for Ridder in the Netherlands. In addition, they supply various greenhouse materials such as fertilizer and substrates through our cooperation over several years."
Photo Courtesy of GreenTech