Douwe Snel appointed new CFO of PlantLab
Added on 05 September 2022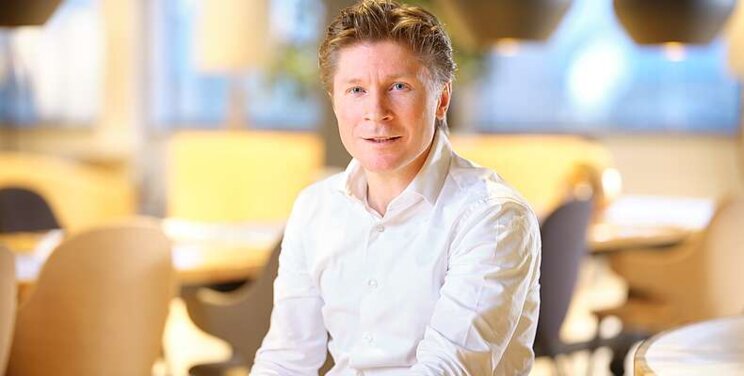 "Douwe is the ideal CFO for working with us in the next phase of PlantLab: further growth inside and outside the Netherlands. His international experience and expertise in the area of corporate finance will be invaluable in that regard", explains CEO Eelco Ockers. "I'm looking forward to the creative energy and vitality of a scale-up such as PlantLab", adds Snel. "The potential for further growth and expansion is enormous, and we can make a significant contribution to feeding our planet healthily and sustainably."
PlantLab has its R&D centre in Den Bosch, the biggest such centre for vertical farming in the world. Its commercial production location is located in Amsterdam. In addition to its Amsterdam site, PlantLab also has production sites in the city of Indianapolis, USA, on the Bahamas, and on Curaçao. Several expansions are planned in the near term.
About PlantLab
PlantLab specialises in technology for innovative indoor farming, the sustainable source of food for the future. The company was founded in 2010 in Den Bosch with the goal of optimising the production of food for our planet. Over the past 10 years, the company has already invested €50 million in the development of technology that makes it possible to grow healthy, day-fresh vegetables close to the consumer anywhere in the world without the use of chemical crop agents, with a minimum environmental footprint, and a drastically reduced water consumption. Enough crops can be grown on an area no bigger than two football fields to supply a city of 100,000 residents with 200 g of fresh vegetables every single day. As the new technology can be used year-round all over the world, it also makes it possible to radically reduce the logistics chain throughout the year. The benefits: superior product quality, longer shelf life, greatly reduced food wastage, and practically no CO2 emissions or nuisance associated with long-distance transport. PlantLab aims to make its technology accessible to everyone and so make fresh and sustainably grown food also accessible to everyone.
Source: HortiBiz