Hort Americas opens Canadian office
Added on 15 November 2022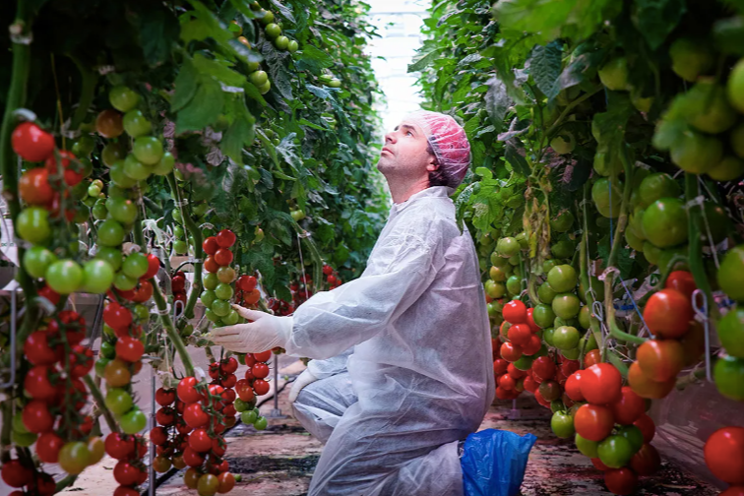 While the Leamington-Kingsville region of Ontario, Canada, is well known for its greenhouse vegetable production, other parts of the country are underserved by the controlled environment agriculture industry.
"This area in southwest Ontario located near Detroit is where 50 percent of the CEA production in North America is occurring," said Jordan Goulet, general manager at Hort Americas Canada. "Even with this large production area, other parts of Canada, including Quebec, don't have ready access to locally-grown produce. Quebec, which has lagged behind Ontario, is an area for potential growth in CEA production. Another reason for opportunity in Quebec is the federal and provincial incentives for growers to expand and build new greenhouses."
Texas-based Hort Americas, a commercial horticultural supplier, has expanded its presence in the Canadian market by opening an office in Montreal, Quebec.
"Because Quebec is bilingual, a lot of new companies that want to be in the CEA space will establish their business in English-speaking Leamington and will try to sell there," Goulet said. "These companies won't go to Quebec initially because they have to deal with the French-speaking growers and the French-speaking structure around the growers, which puts them at a disadvantage.
"For Hort Americas it was strategic to locate its Canadian office in Quebec. Hort Americas is composed of a bilingual team which is a benefit since French is the primary language in Quebec."
More than a products supplier
Hort Americas Canada has established four product categories which it will specialize in. These include: lighting, substrates, fertilizers and support products such as clips, hooks, twine and trays.
"One of our goals is to source as many solutions to respond to the ever evolving needs of controlled environment growers," Goulet said. "The pandemic and the recent struggles in the global supply chain have taught us how important it is to do this. Hort Americas works to source local solutions for growers to solve their existing problems.
"We want to support every product that we sell. We are trying to integrate as many products and solutions that are available to growers who deal with us. Hort Americas has a mission to provide the CEA industry with the most technically-advanced and cost-effective solutions to support growers and help them to be profitable. We are doing this through a strong focus on education and learning."
Photo Courtesy of Hort Americas