The novel crop nutrition solutions via AI
Added on 07 September 2023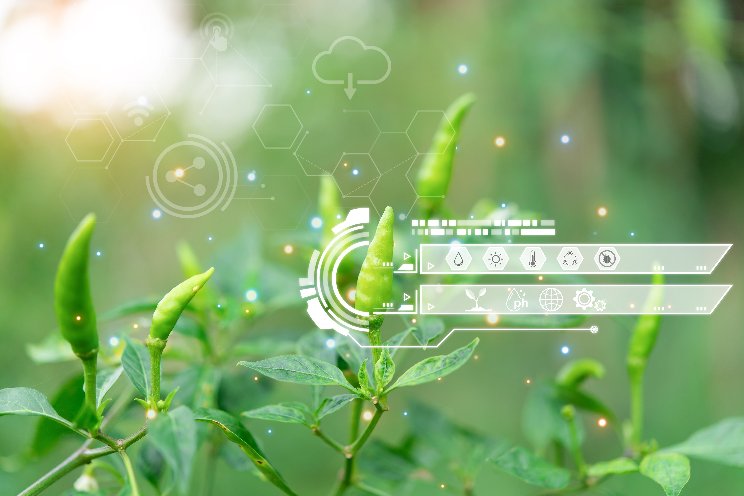 ICL Group (NYSE: ICL) (TASE: ICL), a leading global specialty minerals company, today announced its agriFood innovation and investment platform, ICL Planet Startup Hub, has led an investment round in Agrematch, an artificial intelligence (AI) agriTech startup. The two companies agreed to launch a joint, multiyear program to use Agrematch's AI system for the discovery of novel crop nutrition solutions, to bring innovative products to ICL's global offerings.
Founded in 2017, by experienced entrepreneurs and industry veterans, Agrematch has been developing and refining its unique AI4AI – Artificial Intelligence for Active Ingredients platform ever since. ICL Growing Solutions, the agriculture division of ICL, is partnering with Agrematch as a strategic investment designed to be complementary to, and synergistic with, its long-term growth plans. The Agrematch platform is expected to produce proprietary compounds developed as unique biostimulants and plant nutrition products, ultimately optimizing overall plant and soil health and maximizing plant yield, quality and resilience.
In recent years, AI has emerged as a key technology in discovering and developing innovative compounds, most frequently in drug discovery. According to an April 2022 study by Insider Intelligence, pharmaceutical companies have been saving nearly 70% of their discovery costs by using AI1. This new method has the potential to eliminate up to five years of the average seven-year time frame for bringing a candidate compound to trial2.
"ICL's partnership with Agrematch brings the rapidly evolving application of AI into ICL's agricultural development ecosystem," noted Hadar Sutovsky, vice president of External Innovation and general manager of ICL Planet Startup Hub. "Agrematch's AI4AI prediction platform has the potential to streamline our compound discovery process, reduce the time and costs involved, and lead to the development of more effective and efficient crop solutions."
Mission Critical
Despite the urgent need for new sustainable crop nutrition products, the current discovery process is unable to meet demand. The prohibitively risky, costly and lengthy product development cycle – coupled with increasing regulatory requirements calling for sustainable products with a lower environmental footprint – has led to a reduction in the number of new product introductions. A faster and more efficient methodology, to identify new active ingredients for use in the development of ag products, is vital.
"We are excited to partner with ICL and explore new solutions for plant nutrition," said Eyal Ben-Chanoch, CEO of Agrematch. "Using data science, and especially AI, has helped us to dramatically alter the discovery process, by eliminating both its sequential nature and the barriers that make the classical high-throughput screening methods costly, risky and time consuming. Our AI4AI platform was designed and built to discover new functional compounds that meet defined specifications."
AI-based solution
Within the AI4AI system, Agrematch models are trained to fulfill the specifications of a well-defined product concept. The system's predictive algorithms run through billions of molecules in a massive proprietary database. Novel compounds can thus be designed, creating a shortlist of candidates with the desired functionalities.
"This collaboration will focus on developing novel biostimulants products that provide superior results for plants," said Elinor Erez, PhD, vice president of R&D for ICL Growing Solutions. "It supports our strategy to continue investing in the ag-biologicals market, which we see as highly complementary to – and aligning with – our existing agriculture business and the future of our specialty crop nutrition portfolios. ICL brings a huge contribution to this strategic collaboration, as this promising start-up will enjoy access to the global crop nutrition market, regulatory insights, agronomical aspects, and development, along with best-in-class group of R&D scientists and agronomists. Following an extensive evaluation of Agrematch's technological capabilities, we are excited to collaborate with them to deliver novel ag-biological products to the global market."