Bionema stimulates organic growth with a new range of biostimulants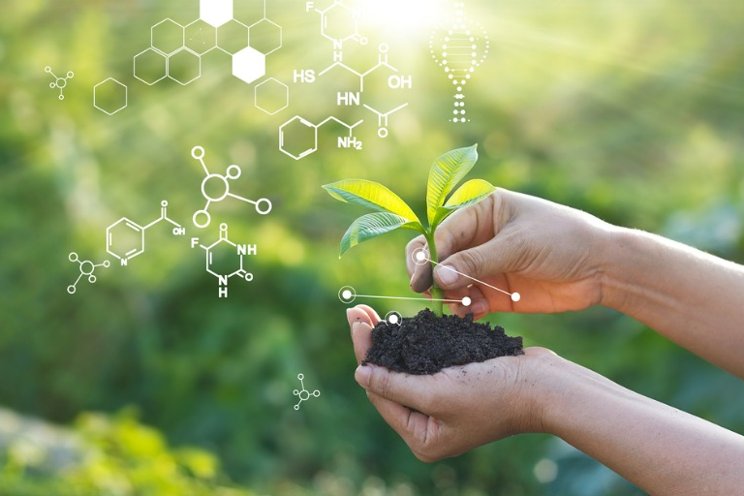 Having completed its ten years of R&D research on a range of biostimulants, Bionema Group Ltd is launching seven products, including seaweed extracts, humic and fulvic substances, and other natural nutrients that cover all stages of plant growth, with foliar and root applications in agriculture, horticulture, forestry, and turf and amenities. These products stimulate natural processes in plants and soil, increasing the uptake and assimilation of nutrients, increasing the surface area of roots and the quality of the soil.
Field trials have shown that plants with biostimulants have better resistance against abiotic stress (e.g., heat, drought, salt), while the root reaches more nutrients and can collect more water. In fact, the Bionema team conducted a range of glasshouse and field trials in the UK, EU, India, Canada and LATAM countries, and the findings show that these products may allow farmers to cut their fertiliser use by 50%, while keeping 93% of the yields. In Bionema's glasshouse trials, root growth was 35% better when using the suggested mix of 50% fertilizer and Bionema's biostimulants, compared to just using the normal 100% fertilizer mix. The plant biomass (excluding roots) was 93% of that grown with just a common fertilizer mix.
Dr Minshad Ansari, Founder and CEO of Bionema Group Ltd said "There has been growing interest in biostimulants in recent years, as the benefits of these products have become more recognised. Now, as the overall BioAg market is forecast to increase at a CGAR of 13.7% over the next 5 years, the biostimulant section of that market is projected to grow at a rate of 11.8%, reaching $6.2 billion by 2027 (Markets and Markets, 2022). This rapid market growth reflects public concerns about the effects of chemical pesticides on human health, biodiversity and the environment, and associated demands for more natural solutions for enhancing crop yields and plant health".
The core Bionema biostimulant products are being marketed under the following brand names. The team is focused on achieving customer success with biostimulants and will be employing a variety of newly created technical training programme for customers in the UK market.
O-Stimula™: Calcium peroxide complex enables sustained release of oxygen and a continuous supply of calcium for strengthened plant cell walls, optimised soil pH, reduced spread of anaerobic pathogens.
Grostimula™ATCA: Acetyl thiazolidine carboxylic acid (ACTA) formulation triggers plants to synthesise their own amino acids and hormones for better plant functioning and growth.
Grostimula™EW: Triacontanol acts as a biological PGPR that widens and lengthens opening of stomata for better photosynthesis and respiration, increased crop yield.
Plantgro™: Patented combination of biofertilisers and nutrients to help improve yields.
RootVita™SP: Combination of biofertilisers, beneficial microbes, nutrients, prebiotics and vitamins for soil health improvement and healthy plant growth.
Groprim™: Derived from Sargassum seaweed which is endowed with biostimulant properties that promote plant growth, rooting and tillering, enhances nutrient uptake and plant health, and increases crop productivity.
Floretocare™: Bioactive humic and fulvic substances derived from vermicompost provides bioenergy for fetter flower retention, attracts pollinators, promotes healthy flowers and fruit formation.
The Bionema team would be delighted to explain optimal application processes for each product to potential customers to make sure optimal results are achieved with these biostimulants, all of which use advanced micronutrient technology to promote healthy plant growth.
Bionema's expanded portfolio enhances the company's offering to the BioAg sector, and complements its ongoing research, training and other services in the continuing development of novel biological solutions. It reflects Bionema's evolution in focus and strategy, announced in 2022 following the company's deal with Syngenta that secured Bionema's position as a top 20 world-leading biocontrol company.
"Our vision to be a leading BioAg technology developer, reducing the need for chemical pesticides," added Dr Ansari. "The world is changing and there are growing demands for reduced chemical use in agriculture. However, if we are to maintain high yields and continue to feed an expanding world population, we need to find other, more sustainable ways to do that – biostimulants offer one such alternative."
For more information about Bionema Group Ltd biostimulant products, please email info@bionema.com or visit www.bionema.com.
Photo provided by Bionema