NZN raises $1.6M to transform synthetic nitrogen fertilizer market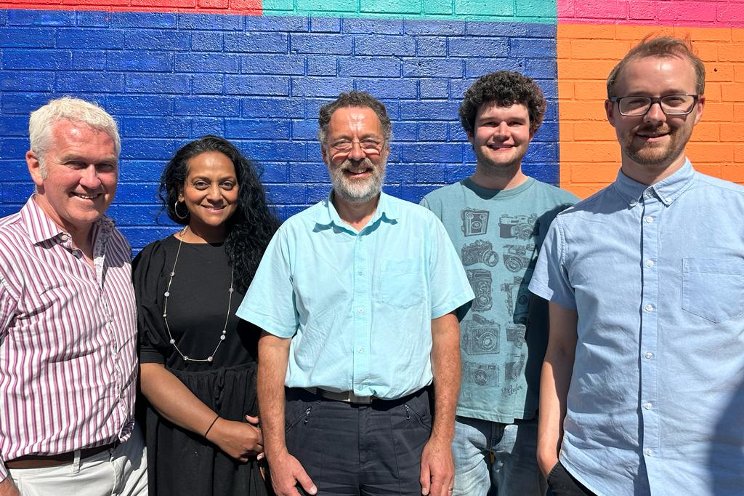 NZN is delighted to announce a double funding success in its mission to eliminate the estimated 1bn tonnes of CO2e annual contribution to greenhouse gases from synthetic nitrogen fertilizer (SNF). Initially backed by a grant from Undaunted, NZN recently closed a funding round which was over-subscribed by more than 75%.
The raise will take NZN through the first stage of field trails in 2024 and was led by German VC, Revent, and UK-based deep-tech climate investor, Zero Carbon Capital (ZCC), in addition to an Asian, climate-focused, strategic investor and a group of angels including experienced biotech CEO Tony de Fougerolles, of Evox Therapeutics (and ex CSO of Moderna).
In May 2022, NZN commenced laboratory research on the development of a natural alternative to SNF. NZN's approach and product is differentiated in a number of ways from both legacy incumbents and emergent alternatives. Of note, NZN is developing a replacement, not just an additive, for SNF, with no 'green premium' at all; the product will be significantly discounted to SNF. The technology will not be applied to the field but attached directly in the form of a seed coating, where its bacteria will colonise the host plant, allowing the plant to fix nitrogen directly from the atmosphere.
Revent focuses on companies developing defensible, highly-scalable technology.
Of NZN, Investment Manager, Rebecca Brill said: 'This technology has the potential to be as (if not more!) impactful than the Haber-Bosch process over a century ago and we could not be more pleased to be working with this incredible team.'
Pippa Gawley of ZCC also focused on the combination of the science and the team: 'We're very excited about the potential of NZN's bacteria-based alternative to reduce the damage caused by fertilizer, giving crops nutrients more efficiently and effectively in harmony with nature. Justin, Gary and Alan have the right combination of deep scientific expertise and business leadership to deliver on the promise of this tiny organism to revolutionise the world's agriculture.'
The success of the funding round was further amplified by the recent award of a Transforming Technologies grant by Innovate UK, which will assist NZN in accelerating research on relevant fermentation technology.
Follow NZN's progress on Linkedin
About NetZeroNitrogen
NZN exists to eliminate synthetic nitrogen fertilizer's estimated 1 billion+ tonnes of CO2e annual contribution to global warming by providing farmers with a highly effective, natural, cheaper alternative to synthetic fertilizer. Based in Nottingham's Synthetic Biology Research Centre, the company expects to start field trials of prototype products in 2024.
Photo: NetZeroNitrogen Team